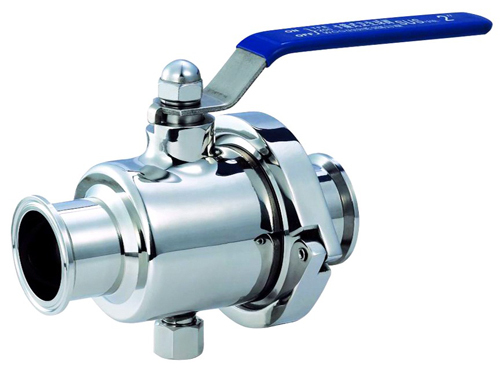 During the 12th Five-Year Plan period, the development direction of the Chinese valve industry was: high-end, complete set, headquarters economy and internationalization strategy. It was proposed that by the end of the Twelfth Five-Year Plan period, high-end products accounted for more than 40% of the total output value of pump valves. The output value accounts for 20% of the total output value of the pump valve.

By 2015, China's valve market will be 10% larger than the US market and four times larger than the Japanese market. Buyers will purchase $2.4 billion worth of valves. By 2015, three of the top ten buyer rankings and six of the top 20 rankings will all be generated in Asia.

The power station is the second largest market for valves (valves, pumps), especially gas turbines. Combined cycle gas turbines require more valves than single cycle gas turbines, and gas turbines use four times more valves than gas turbines. The intelligent valve positioners and smart actuators in the world's automatic control valve market will be the fastest growing part of the entire control valve market. At present, all valve manufacturers are committed to electronic control technology and information technology software for valves.

Technological innovations that result in better performance of valves and actuators, stable oil prices, and increased use of natural gas have increased investment in oil and natural gas, prompting an increase in the market for valve actuators. In addition spare parts are also a big market. The market acceptance of smart valves and fieldbus technology also contributes to the market's growth. Smart valves will be more widely used in the future. Actuators will grow faster than valves, and 1/4 turn actuators are used widely. The simple structure will have a bigger market than the multi-rotor actuators.
Single Head Stone Router Machine
Single Head Stone Router Machine

Heavy-duty CNC Stone Carving Machine
welded tubular steel structure
Stainless Steel Water tank
water-cooling constant torque spindles
linear square HIWIN rails on
Applications
Suitable for nature marble, granite, bluestone, sandstone, artifical stone, tombstone, milestone, ceramic tile, jade, crystal, ceramics, glass, plastic, wood, bamboo, cambered surface, sphere, stainless steel, iron, copper, aluminum, titanium, alloy, can doing 3D embossment, and line engraving, beveling, drilling 2D engraving.Such as granite stone can be layered engraving 3mm. Marble, bluestone can be engraving to 3mm on time.
Engraving characters, letters, pattern, intaglio, rilievi, handwriting, ancient calligraphy, abrazine colored drawing, flat carving colored drawing, etc on stone, glass, depth can control optionally, to reach the artistic effect.
Application materials:
Granite, the crystal, marble, stone, all kinds of man-made stone, glass and copper aluminum iron and other hard objects.
Single Head Stone Router Machine,3D Stone Engraving Machine,Stone Drilling Machine,Cnc Stone Cutting Machine
Nanjing Diding Numerical Control Technology Co.,Ltd. , https://www.dinglicncmachine.com