Main Market:
South America
Specification:
R1 R2 R4 F2 I1
Tractor tire,
R1, R2, R4, I1, F2 patterns available,
DOT ISO CCC certificate approved,
Good quality and competitive price, annual production of 1, 000, 000 sets, selected materials and strict production process guarantee the quality.
ther Agricultural tyres with pattern R1, F2, R4, are available in our company. Any information of these tyres you need please contact us freely.
We sincerely welcome inquiries new and old customers all over the world.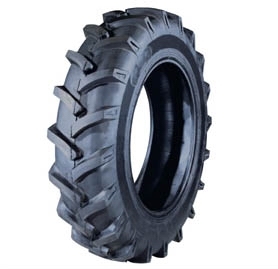 sizes
R-1
5.50-17-6Â 
6.00-12-6Â 
6.00-16-6Â 
6.50-16-6Â 
7.50-16-6
7.50-18-6Â 
7.50-18-8
7.50-20-6Â 
8.3-20-6Â 
8.3-24-6Â 
8.3-24-8
9.5-20-6Â 
9.5-20-8
9.5-24-6Â  Â 
9.5-24-8
10-15-8
10-15-10
10.0/75-15.3-10
11.2-20-6
11.2-20-8
11.2-24-6Â 
11.2-24-8Â 
11.2-28-6Â 
11.2-28-8
11.2-28-10Â 
11.2-38-4 Irrigation
11.2-38-6 Irrigation
11-38-6Â  Â  Â 
11-38-8Â  Â  Â 
12-38-6Â  Â 
12-38-8Â  Â 
12-38-12
12.4-24-6
12.4-24-8
12.4/11-28-6Â 
12.4/11-28-8
12.4/11-28-12Â 
12.4-32-8
13.6-24-6
13.6-24-8
13.6-28-8Â 
13.6-28-12Â 
13.6-38-8Â 
13.6-38-10Â 
14.9-24-6
14.9-24-8Â 
14.9-24-10Â 
14.9-24-6Â 
14.9-24-6  irrigation 
14.9-26-6Â 
14.9-26-8Â 
14.9-26-10Â 
14.9-28-8Â 
14.9-28-10Â 
14.9-28-12Â 
14.9-30-8Â 
14.9-30-10Â 
15.5/80-24-12Â 
15.5/80-24-14Â 
15.5-38-6Â 
15.5-38-8Â 
15.5-38-10Â 
15-24-10
16.9-24-6Â 
16.9-24-8Â 
16.9-24-10Â 
16.9-28-6Â 
16.9-28-8Â 
16.9-28-10Â 
16.9-28-12Â 
16.9-30-6Â 
16.9-30-8Â 
16.9-30-10Â 
16.9-34-6Â 
16.9-34-8Â 
16.9-34-10Â 
16.9-34-12Â 
16.9-38-6
16.9-38-8
16.9-38-10Â 
16/70-20-8
16/70-20-10
18.4-26-6Â 
18.4-26-8
18.4-26-10
18.4-26-12
18.4-30-6Â 
18.4-30-8
18.4-30-10
18.4-30-12
18.4-34-6
18.4-34-8
18.4-34-10
18.4-34-12
18.4-34-6 strength
18.4-34-8 strength
18.4-34-10 strength
18.4-34-12 strength
18.4-38-6
18.4-38-8
18.4-38-10
18.4-38-12
18.4-38-8 strength
18.4-38-10 strength
18.4-42-10
18.4-42-12
18.4-42-14
20.8-38-10
20.8-38-12
20.8-38-6
20.8-38-8
23.1-26-10
23.1-26-12
23.1-26-12Â 
23.1-26-16
54x68x20Â  TL
F2
4.00-8-4Â 
4.00-12-4Â 
4.00-14-4Â 
4.00-14-4Â 
4.00-16-4Â 
4.00-16-6Â 
5.00-15-6Â 
5.50-16-6Â 
5.50-16-8
6.00-16-6Â 
6.00-16-8
6.50-16-6Â 
6.50-16-8
6.50-20-6Â 
6.50-20-8Â 
7.50-16-6Â 
7.50-16-8
7.50-20-6Â 
7.50-20-8
10-15-8
11L-15-8Â  Â  Â  Â 
R2
5.50-17-6Â 
6.00-12-6Â 
6.50-16-6Â 
7.50-16-6Â 
8.3-20-6Â 
8.3-24-6Â 
9.5-24-660mm
9.5-24-680mm
11.2-24-6Â 
11-32-6Â  Â  Â 
12.4/11-28-6Â 
12.4-26-6Â 
1200-18-10
1200-18-12
13.6-38-6Â 
13.6-38-10Â 
14.9-30-8Â 
14.9-30-10Â 
16.9-34-8Â 
16.9-34-10
19.5L-24-8
19.5L-24-10Â 
23.1-26-8Â 
23.1-26-10Â 
23.1-26-12Â 
23.1-26-12Â 
23X10-10-4 TL
28L-26-14
R4
12.5/80-18-12Â 
16.9-28-10
16.9-28-12
Others 
11.2-20-4Â  Â  forest
26× 7.50-12-4 
12.00-18-10Â 
12.00-18-12Â 
12.00-18-10Â