Packing Size:
145cm*80cm*27cm
Shipping:
15 Working Days Upon Receiving The Money
Motor Wheel:
New Magic Pie V3 1000W Rear Motor 26′′ Wheel
LiFePO4 Battery:
36V12ah LiFePO4 Battery with 3A Charger
Wiring Set:
Water-Proof Integral Wiring Set with Silver Plated
Pedelec:
1:1 Pedelec Assist System(Speed Sensor)(Optional)
Free Wheel:
6 Speed Shimano Acer&Derailleur & Shifter System
Throttle:
Variable Speed Thumb Throttle with Battery Level I
Transport Package:
Carton
Specification:
CE, ISO9001
Spors ebike /City ebike /Leisure ebike /Â Electric mountain bicycle with Magic pie 4 /
Magic pie 5 motor new Sine Wave controller built in.
 Simply The Best Electric Bikes in Market!
The surging cost of gasoline and a desire for a greener commute are turning more people to electric bikes as an unconventional form of transportation. You ride it like an ordinary bike if you do pedaling only. By simply turn on the battery power, it can quietly drive you up to 20 miles per hour within seconds. Amazingly it even provides cruise speed control and anti-theft functions which are only available in highend cars. Cycling will be redefined with such creative ebikes. It creates incredible experiences for riders.
Healthy Exercise + Practical Transport + Economic Saving + Fun + Better Environment!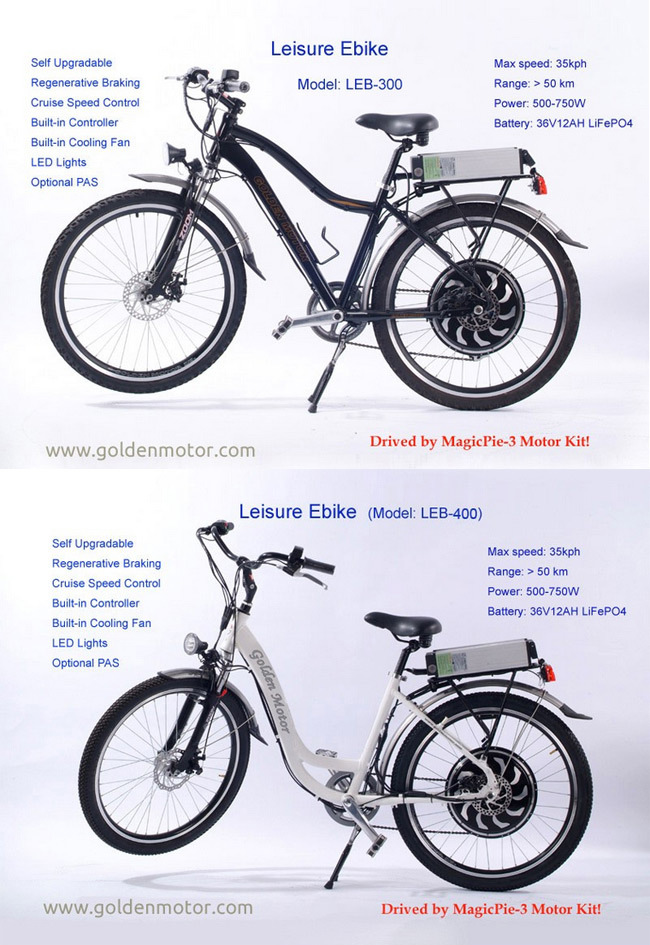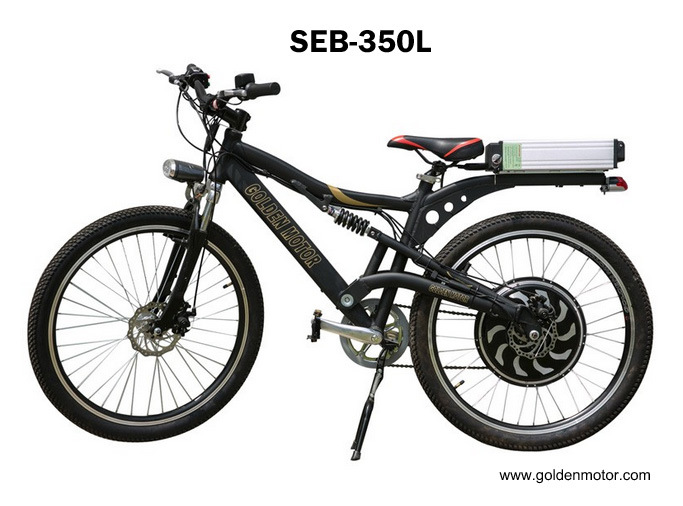 SMP4 or SMP5 motor, sine wave controller, programmable, LCD display &
Blue tooth available, smart phone app setting data.
1. Â  Â  No Vibration at low speed.
2. Â  Â  Very low noise.
3. Â  Â  Higher torque
4. Â  Â  Higher Reliability
5. Â  Â  Higher efficiency
6. Â  Â  Lower overheating
7. Â  Â  Regenerative braking
8. Â  Â  Cruise control
9. Â  Â  More responsiveness
10.   Parameter programmable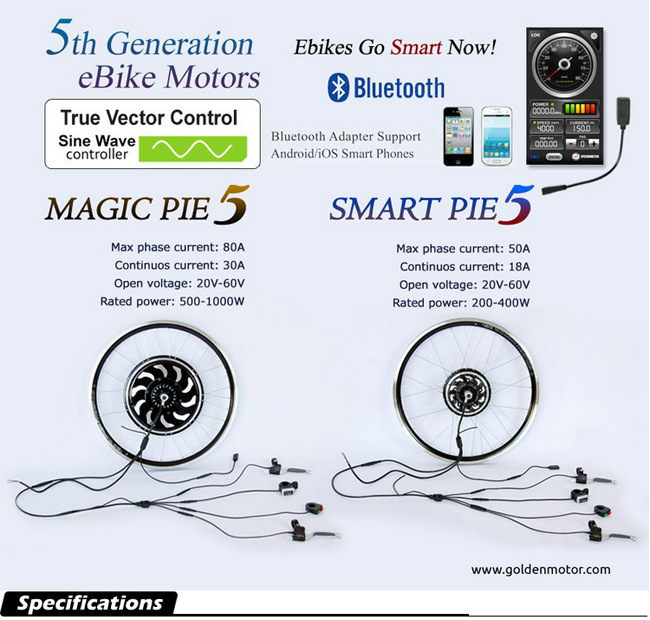 The specifications for this Single Drive Electric bicycle /Â Â  "ebike" :
Specifications Of This sport E bike

Input Voltage / Power

48V/1000W

wheel size

26''

LiFePO4 Battery

48V 10AH Including Charger

Top Speed

50KM/H

Range Per Charge

45KM

Smart Pie 4 Motor

Built-in Cruise/Regenerative Sine Wave Controller, Programmable

Disc Brakes
Front & Rear
Brake Levels
Yes
Throttle

Thumb

 

Throttle With Battery guage & Lamp Button
Cruise Control Button
With Horn Button
Front LED Light
Yes. With horn
Rear LED Light
Yes
PAS

Optional

LCD / Bluetooth adaptor

Optional

G.W.
33KG
Packing Size
145cm*80cm*27cm
Other Features
24V

 

36V

 

48V

 

All acceptable !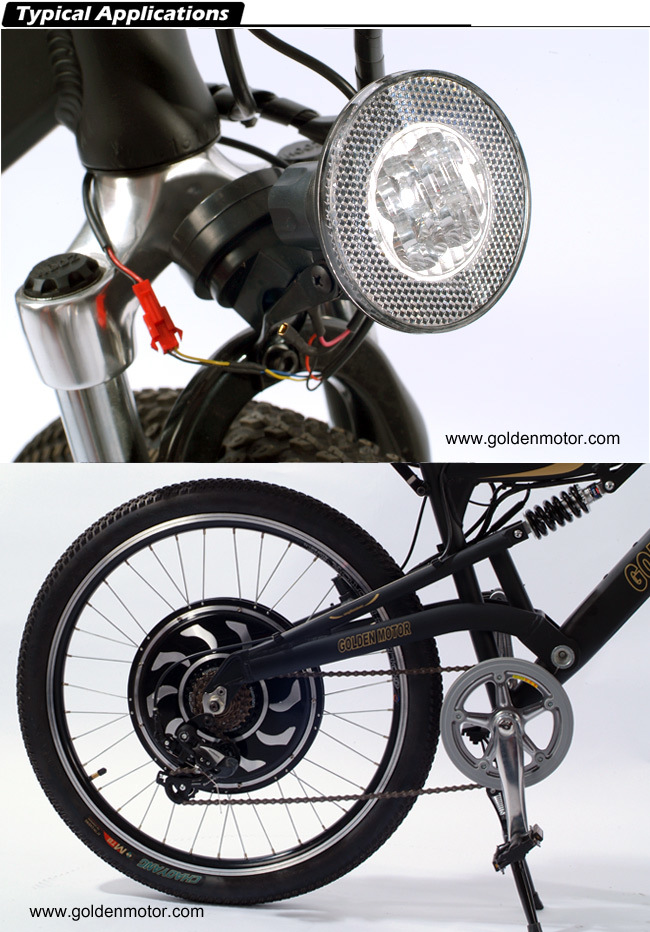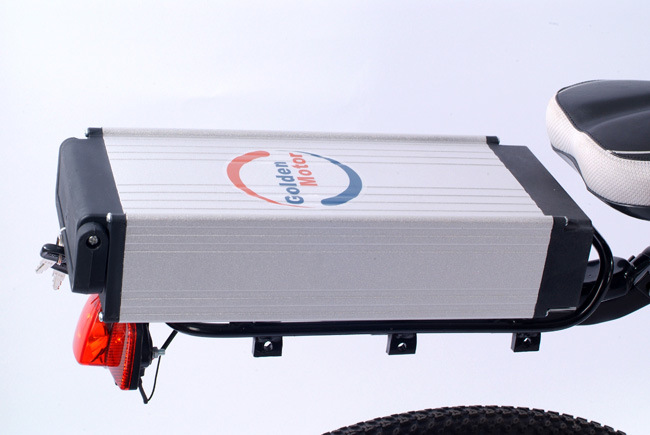 FFG-PG Glass Fiber Cloth is made by Braided non-alkali Glass Fiber or High Bulk Glass Fiber

Product introduce:
Glass fiber reinforced material woven cloth is material of hull, storage tank, cooling tower, ship, vehicle, pot and architectural structure.Glass fiber cloth is mainly used in industries for heat insulation, fire proof and flame resistance. It can absorb a lot heat and prevent the flame through the cloth when suffer flame burning, and make the air insulating.
The bulk fabric cloth have the same effect with glass fiber cloth.
1. Working at -196 degrees C up to 700 degrees C. Weather proof.
2. Very difficult to be sticked by any material.
3. Resistance to chemical corrosion: strong acid and alkali, aqua regia and all kinds of organic solvents.
4. Low friction coefficient.
5. Light Transmittance: 6~13 %.
6. High insulation property,anti-UV,anti-static.
7. High strength and very good mechanical performance.
Standard Sepcifications:

PART NO. Material THICKNESS/mm GRAIN/mm WIDTH/mm WEIGHT g/㎡
FFG-PG 02 Alkali-free glass fiber 0.2 plain 1.27 180
FFG-PG 04 Alkali-free glass fiber 0.4 broken twill 1.0 1.25 1.5 1.8 430
FFG-PG 05 Alkali-free glass fiber 0.5 satin 1 500
FFG-PG 06 Alkali-free glass fiber 0.6 satin/twill 1 660
FFG-PG 08 Alkali-free glass fiber 0.8 satin 1 1.2 1.25 1.5 840
FFG-PG 10 Alkali-free glass fiber 1.0 satin 1 1.2 1.25 1.5 1050
FFG-PG 15 Alkali-free glass fiber 1.5 satin 1 1.2 1.25 1.5 1500
FFG-PG/H 08 (Bulked Fiber) (High Bulked Glass Fiber) 0.8 plain 1 1.25 1.5 1.8 620
FFG-PG/H 10 (Bulked Fiber) (High Bulked Glass Fiber) 1 plain 1 1.25 1.5 1.8 800
FFG-PG/H 15 (Bulked Fiber) (High Bulked Glass Fiber) 1.5 plain 1.25 1.5 1.8 1000
FFG-PG /H 20 (Bulked Fiber) (High Bulked Glass Fiber) 2 plain 1 1.25 1.5 1.8 1300
FFG-PG/H 30 (Bulked Fiber) (High Bulked Glass Fiber) 3 plain 1 1.25 1.5 1.8 2000
Product picture: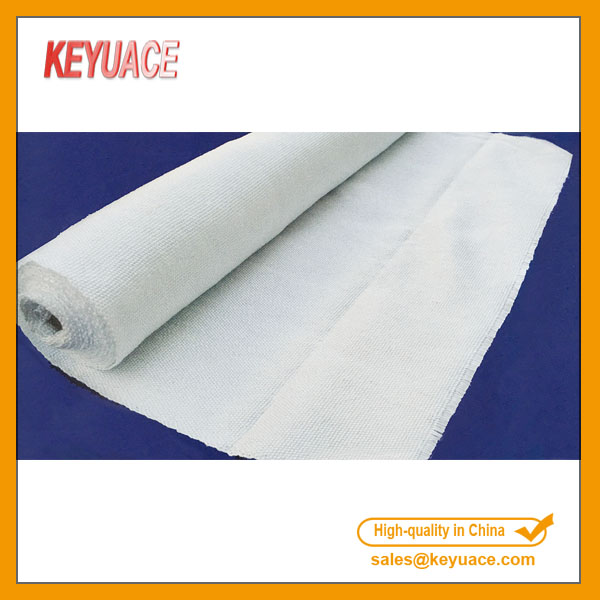 Fire Resistant Fiber Cloth,Insulation Glass Fiber Cloth,Fiberglass Insulation Fabric Cloth,Aluminium Foil Glass Fiber Cloth
KEYUACE Materials Co., Ltd. , https://www.insulationtubing.com