Model NO.:
D0.5~2.5M L3~25M
Usage:
Lr, ABS, Protection
Certification:
ISO9001, CCS
Capability:
High Performance
Trademark:
Evergreen Maritime
Transport Package:
Wooden Packing
Specification:
CCS, ABS, LR, BV, DNV
Product Description
1. Evergreen Maritime Ship Launching Airbags
Evergreen manufactures the EverCushion netted style Foam Filled Fender For Marine,Ship,Boat  as the domestic standard in the industry and meets the most stringent quality and performance demands providing tough heavy-duty fendering systems for harbor, offshore and ship-to-ship applications. The widely used projects proven our Ever-Cushion Foam Filled Fender For Marine,Ship,Boat is your best guarantee.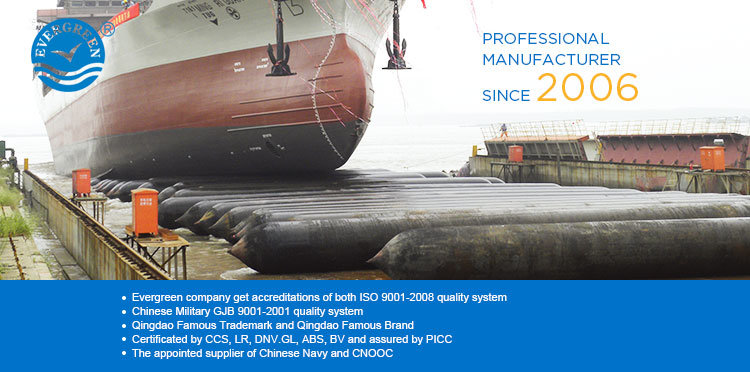 2.Construction Features
Marine rubber airbags' body include outer layer ,inner layer and synthetic-tire-cord layer.
All the accessories are free for our clients.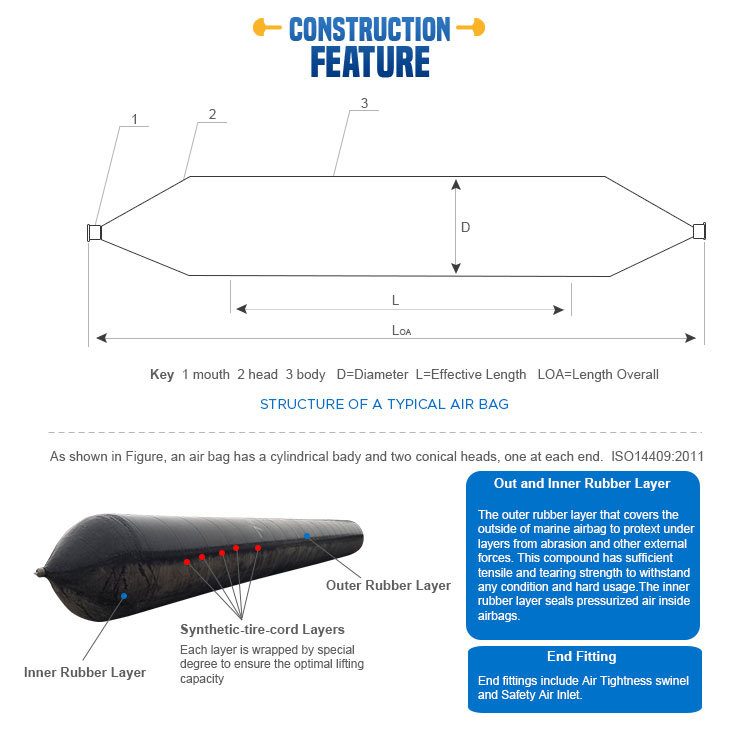 3.Specification&Capacity of regular size-6layers: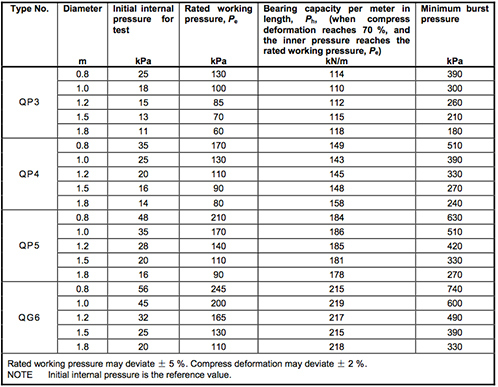 Note: 1. Rated working pressure may deviate ±5%. Compress deformation may deviate ±2%.
2. For the bearing capacity at different compress deformation, please refer our catalogue.
 
4. Production process and acceptance Test for Commercial Ship Launching Airbags
Evergreen Maritime ship launching airbags are type approved. This means we have demonstrated the performance of ship launching airbags to independent inspectors CCS. Type Approval Test is the essential and necessary qualification of qualified manufacturer of ship launching airbags. In addition to the requirements for the material, appearance and dimensional tolerances, "Gas-tightness Test", "Compression Test", "Bearing Capacity Test", "Bursting Test", and "Compression-recovery Test" are carried out.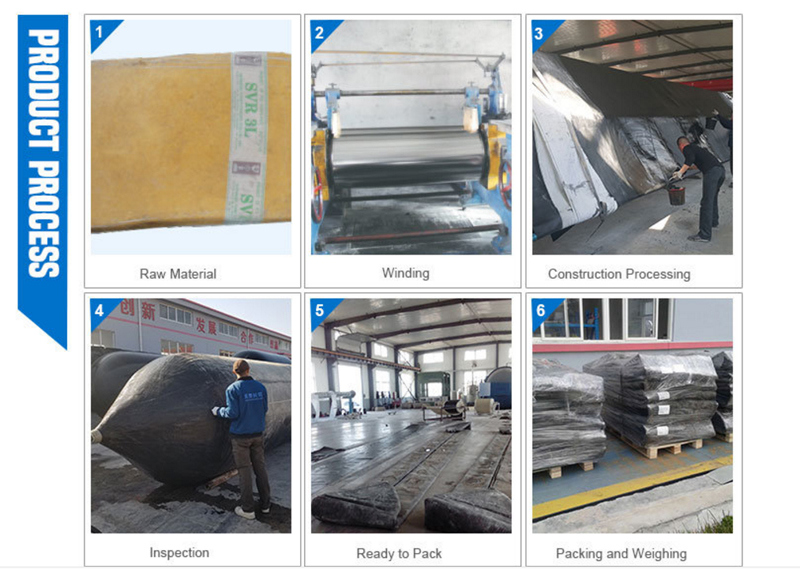 5. Advantages and Features: Applications:Â 
L High Energy Absorption and Low Reaction Force l Ship-to-ship transfers
L Wide Range of Standard and Custom Sizes & Colors l Offshore boat landings
L Tough, nylon filament reinforced polyurethane skin l LNG and oil terminals
L Ultra-tough Unsinkable Design l Shipyards
L Easy Installation and Large standoff distance l Military applications
L Save Port Maintenance Costs, Enhance Port Capacity l Container vessels
L Low Maintenance l Cruise ships
L Burst Resistance, Extremely Safe
L Well Proven Design
Performance List of Standard Capacity:Â 
Please check below for details.  

If you have any questions and requirements, please feel free to tell me. IÂ am happy to work for you.
Wish you all the best
 
Phone:0086 17663929277
 
 
Trough type Mixing Machine is designed for thoroughly mixing powders or pastes. It is a horizontal Trough Type Mixer with single stirring arm. The stirring arm is removable so that is Easy to Clean. The part is surfaces which may touch the mixing materials are made of stainless steel, So they are good corrosion - resistant ,the mixing trough can automatically reverse for discharge and the missing time can be automatically controlled.

Main Application
As a stainless steel horizontal mixer, the machine is suitable for the mixing of target materials in powder or paste state evenly in pharmaceutical, chemical and foodstuff industries.

Working Method
By driving of mechanism of the mixer, the stir paddle turns the target material to and fro to mix it evenly. Electric control is applied to set the mixing time and the mixer will stop automatically when time is up, so as to improve the mixing effect of materials.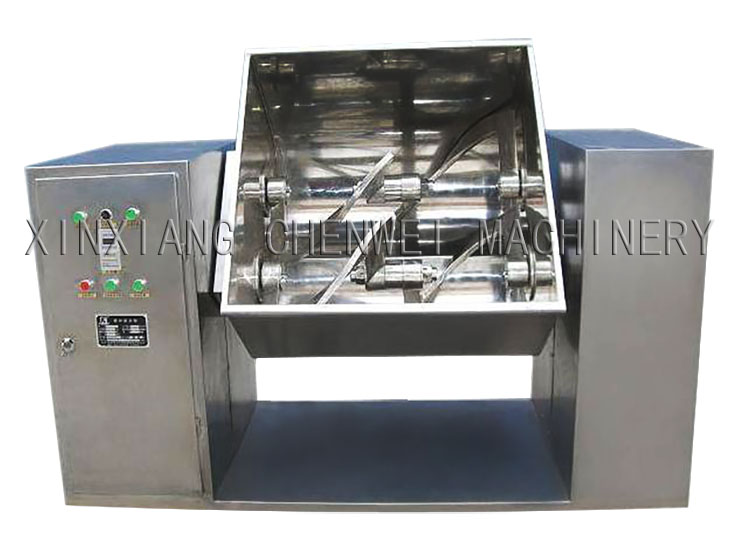 Trough Mixier,Portable Concrete Mixer,Trough Type Powder Mixier,Trough Type Mixer
XINXIANG CHENWEI MACHINERY CO.,LTD , https://www.cwsieve.com