Model NO.:

BLV-4821

Capability:

21000mAh

Terminal Conection Line:

DC Jack DC Connection Line

Short Detection Delay Time:

100-600us

Transport Package:

High Quality Carton Box

HS Code:

8507600090
Type:

Battery

Input Voltage:

48V

Over Discharge Current:

25A

Trademark:

BLV

Origin:

China
48V 21ah 1000W Ebike/Rack/Rear/Luggage/Lithium Battery with BMS Send a 54.6V 2A Charger in China with Stock
 
Notice:
This battery can use for 48V
100W---1000
W electric bicycle motor
Parts included:
1.48V Â 21ah
Lithium Battery with aluminium
case
2. 15A Maximum Continuous Discharge Current Built-in BMS board
3.
54.6V 2A Charger (With EU/US/UK/AU AC Charger plug you can choose )
4. Double key,discharge wire
Battery specification:
Battery Model:48
V 21
Ah
Nominal Capacity (AH) :21
AH
Nominal Voltage (V):48
V
Cell Source Resistance (mΩ) :Less 40mΩ
Cell Specification :3.7V 2.6
AH 18650  samsung  cell
Cell Combination :13
-series
Discharge Cutoff Voltage (V) :38
+-1V
Charge Cutoff Voltage (V) :54.6
V
Rated Discharge Current (A): 15A
Maximum peak discharge current (A): 45A
Maximum Continuous Discharge Current (A) :15A
Charger mode:CC/CV(Constant Current Constant Voltage)
Standard Charge Current (A) :2A
Charge Time under Standard Charge Current :9
h
Fast Charge Current (A):5A
Charge Time under Fast Charge Current:4
h
Charge Temperature Range :0-45°C
Discharge Temperature Range:-20-65°C
Life cycle:more than 1000 cycles
Battery Size :370*150*80MM
Battery Weight:About 8
kgs
Chemical: Li-Ion NiCoMn.
Lithium Ion Charger Specification:
1. AC Input Voltage: 100-240V.
2. Charge Voltage:54.6
Volts.
3. Charge Current: 2Amps.
4. AC Charger Plug: Europe
a
n/American /UK /Australia Standard you can choose.
Applications: Â 
·Electric Vehicles, such as E-bike, E-scooters
·Electric boats, such as trolling fishing boat
·Robots for industries and military
·Remote data transfer system
·Satellite communication station
·
UN-manned
air
crafts
·Power tools, such as drilling, cutting and polishing tools
·Power supplier for Training systems, such as Torpedo Trainer
Feature:
1. Life expectancy is two times that of lead-acid batteries.The weight is more lighter.
2. No memory effect and rechargeable.the battery pack life is more longer.
3. Safer and more environmentally friendly,No heavy metals and hazardous
s
ubstances.environment friendly.
4. Built-in BMS system will prevent battery pack over-charge, over-discharge, over-current, over-heat, short circuit.
5. Before send out,Over-discharging test/ Over-charging test/Short Circuit Safety Test/Extrusion Safety Test.
6. Use high quality 5C-5C Discharge Rate 18650 Power battery Cell.The customer also can Customized Imported battery cell.
7. Up to 1 years warranty
.
Advantage:
1.Fast speed:
It can support most 1000W Power
2.
High voltage:
Use 13 series cells, it can reach to 54.6when full charged.
3.
Long life cycle:
It is the double life cycle of lead-acid battery life normally it can use 2-5 years
.
4.
With BMS protection:
Prevent:Over charge,over discharge,over hot over voltage ,over voltage,short circuit......
.
5.
Easy Install:
Easily install into many kinds of
equipments
.
6.
With aluminium case:
More stronger,Protect the battery from damage
.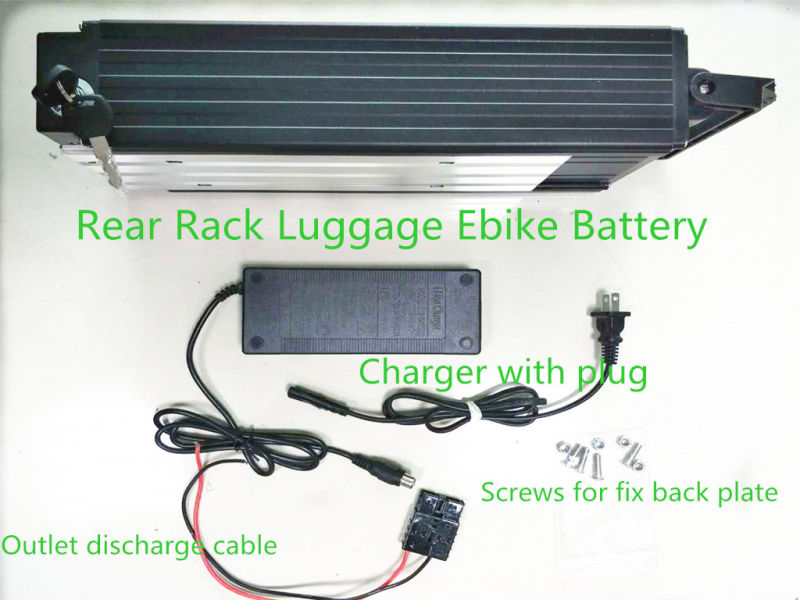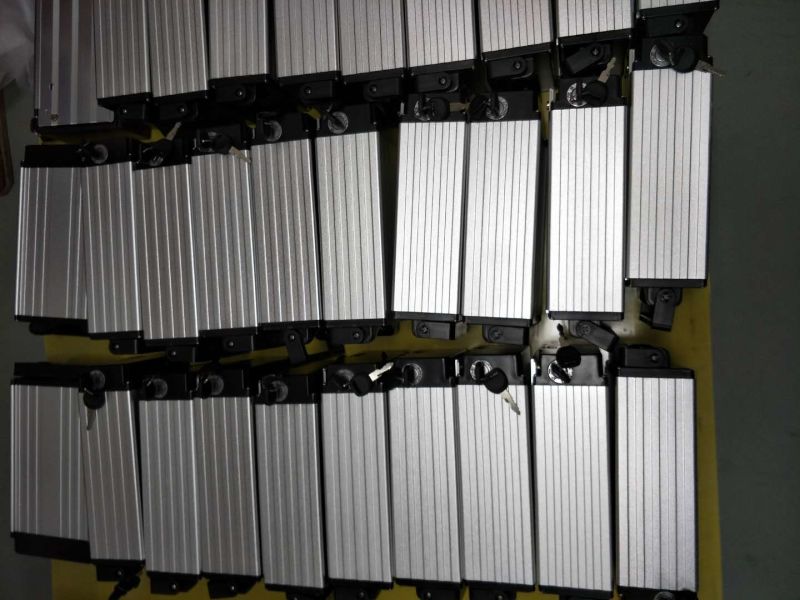 Advantage
1.High invert efficiency and rapid start;
2.Great physical performance;
3.Low self-discharge rate;
4.Reasonable price;
5.Professional Li-battery customization.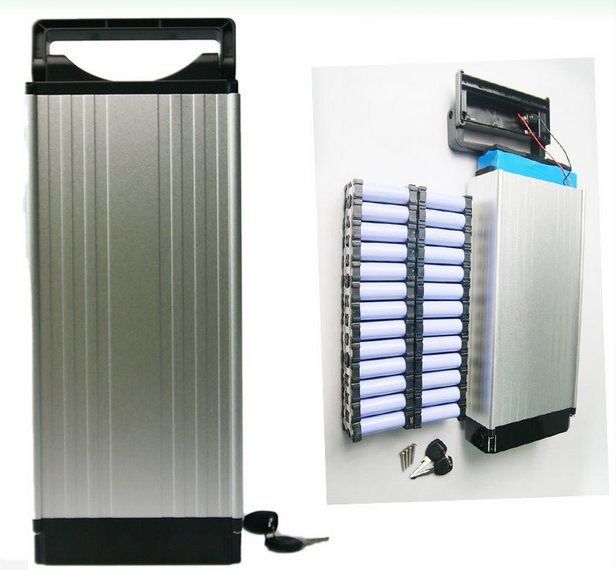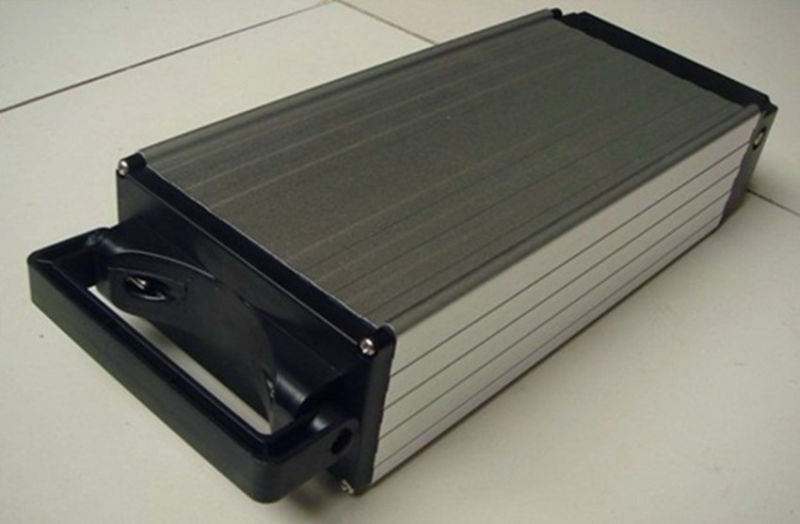 CAUCTION:
1-Use a specified charger,Fully charge the battery before first-time using.
2-Do not disassemble the battery and battery pack in any way.
3-Do not short circuit battery terminals,don't not reverse the positive and negative pole
4Do not throw the battery into fire or heat, do not put the battery into microwave oven or pressure  vessel.
5-Do not immerse battery in water or allow it to get wet!
6-If the battery leaks or releases strange odor, pls remove it from place near fire place immediately.
7-Keep the battery in a cool dry surroundings if it stands by.
8-Do not place or storage this product under high temperature(or fire) or humid environment.
9-Using the product, a little hot is normal.
10-Stay away from children when charging or in storage.
 
FAQ: any questions, contract us freely, respond within 12h                                          
Q1:Can't charge the battery?
A1: First we nee to connect the battery charger, second we have to turn this switch on,and then can be charged.
Q2:Is it the capacity of your battery real?
A2: All of our batteries are real full capacity with top quantity, competitive price& long life cycle.
Q3:How about the lead time?
A3:Delivery time for production will depend on your quantity.Usually it will take 7-15 working days, the sample will be shipped out within 4Â working days.
Q4:Which certificates do you have?
A4:We have CE/ROHS/UN38.3/MSDS for lithium-ion cell used, all reach international standard
Q5:How about warranty?
A5:1 year warranty
Q6: payment and samples
A6:we accept paypal for samples order, larger order with T/T
Q7:Â Â Charging temperature
A7:The cell shall be charged within 0°C~40°C range in the Product Specification datasheet, for all samples&orders
offer test report& tech specification data sheet
Q8: Operating temperature
A8:-20°C~60°C 
 Q9: Company production capacity:
A9:200k pcs per months
Q10:What's the batteries applications?
A10:Widely applied in digital products, portable computers, Bluetooth products, electric tools,power tools, lighting devices like LED lights and emergency lights,electric toy, household appliances and emergency device area. cordless phone, power tools, instrument and apparatus, electric vehicle,electric bikes, motorcycles,UPS battery,medical equipment,beauty instruments,electric trolley,solar power system.solar energy storage,smart robot and so on.
Shenzhen Believe Technology Co., Ltd :advanced power solution for the green world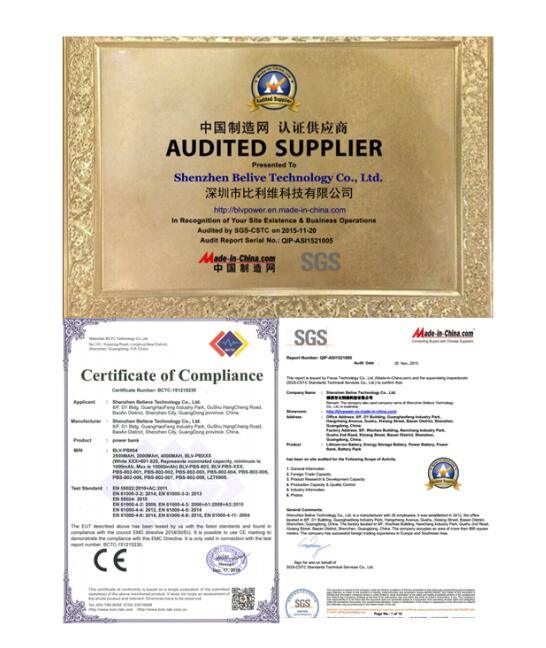 Shipping Terms:
1.Door to door services by courier.By TNT,FEDEX, UPS, DHL,etc to all countries.
2.By air or sea through your pointed forwarder is the normal way we do.
3.We can also find the cheapest forwarder to ship goods to your pointed port.
Packing Terms:
Inner Package: High Quality Carton Box.
Outer Package: High Quality Carton Box.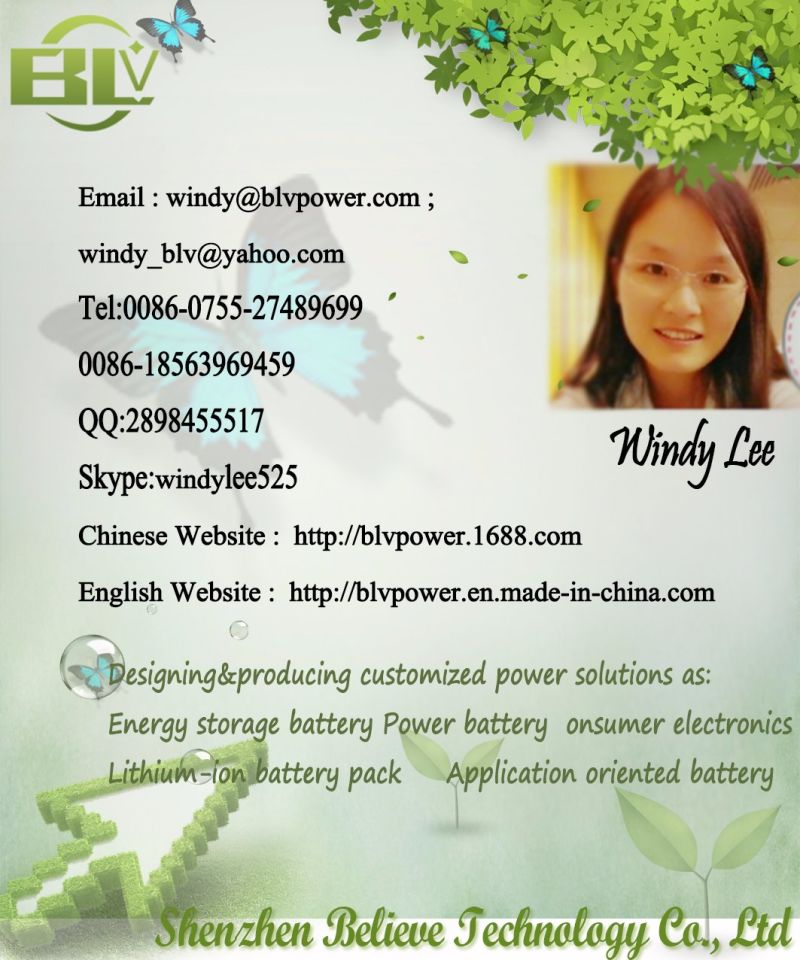 48V 21ah 1000W Ebike/Rack/Rear/Luggage/Lithium Battery with BMS Send a 54.6V 2A Charger in China with Stock
We are manufacturer of DK77 Wire Cut EDM in China, DK7720,DK7732,DK7735,DK7740,DK7745,DK7750,DK7763,DK7780,DK77100,DK77120...., the DK77 CNC Wire Cut Machine also support big taper cutting function reach +-45 degree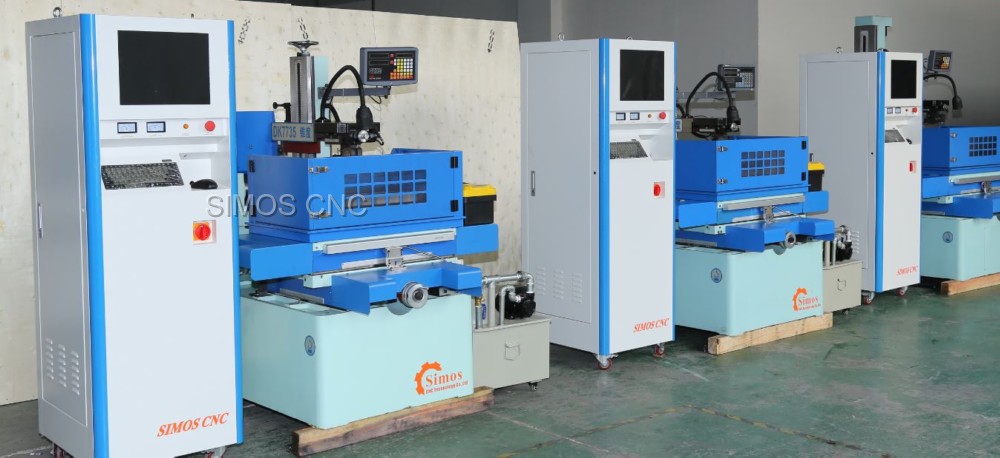 DK Wire Cut EDM,Wire Cut EDM,Wire Cutting EDM Machine,Wire Cut Machine
Suzhou Simos CNC Technology Co., Ltd. , http://www.edm-machines.com