SAM series masterbatch dosing machine
Constant weight feeding
Definite quantity of colour masterbatches or additives shall be added and mixed directly in the volumetric form. The excellent mixing quality can ensure consistency of color and quality of the product to the best. If the single raw material needs to be added in small dose, SAM series' constant weight feeder can meet the ideal quantitative requirements. The output varies from 195g/h to 381962g/h and HADRDEGA can recommend the more suitable screw types according to output requirements of the clients. 
The cost as you can see
Mixed materials will not be scattered, which can save 1% to 2% materials at least;
Great savings in manpower and there is no need to mix the materials artificially;
Color and quality of the products can maintain their consistency and qualified rate of the products can be raised. Â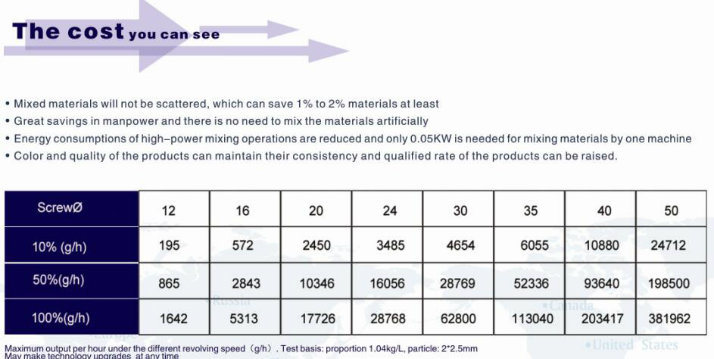 Homogenizer 
Homogenizer can maintain mixing uniformity of the materials to the greater degree. When three or more materials are used simultaneously, uniformity of the raw materials will be maintained as long as the homogenizer is used. The evenly-mixed materials can continuously maintain the stable product quality and can raise qualified rate of the products.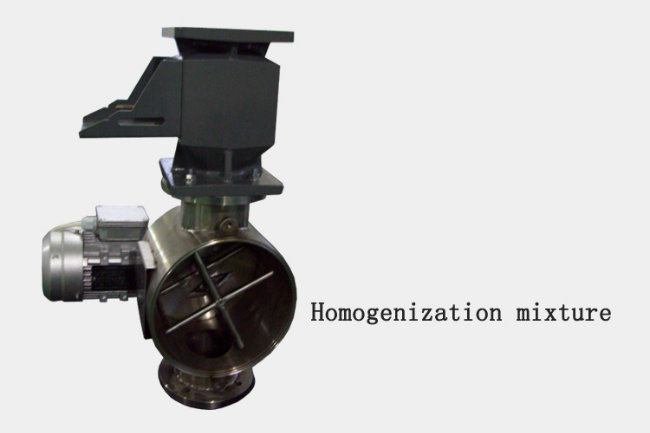 Reliability
SAM series' constant weight feeder is designed according to the inclined push-delivery solution, which can reduce error of gram weight of each batch of push-delivered materials and which can ensure conformity of materials of each product.
The incomplete filling warning function and the auto-stop function of molding machine controlled by incomplete filling materials can avoid the product defect losses caused by incomplete filling materials.
The two-component usage scheme and the optional homogenizer with mixing functions can ensure that the materials will be fallen into the molding machine evenly.
 
Introduction:
Puff Snacks Extruding Line is used to produce puff snacks with various shapes and sizes by changing the molds.Snacks Food Processing Line can takes corn flour, rice flour, corn grits, millet, etc as raw materials for production. "Low cost, high profits" is the suitable generalization of Snack food business line, especially for puff snack food production.
Snacks Food Processing Line was manufactured based on our abundant experience and international advanced technology. With the high quality, exquisite craft, good after sale service and steady performance, our machines were well sold in the world. Welcome to our website. If there is any question or requirement, please kindly send your inquiry to us. We will reply to you as soon as possible.

Flow:
Mixer→ Screw conveyor → Twin screw extruder→ Air conveyor(Hoister)→ Electric dryer → Hoister → Oil Sprayer→ Flavoring roller(drum) → Cooling conveyor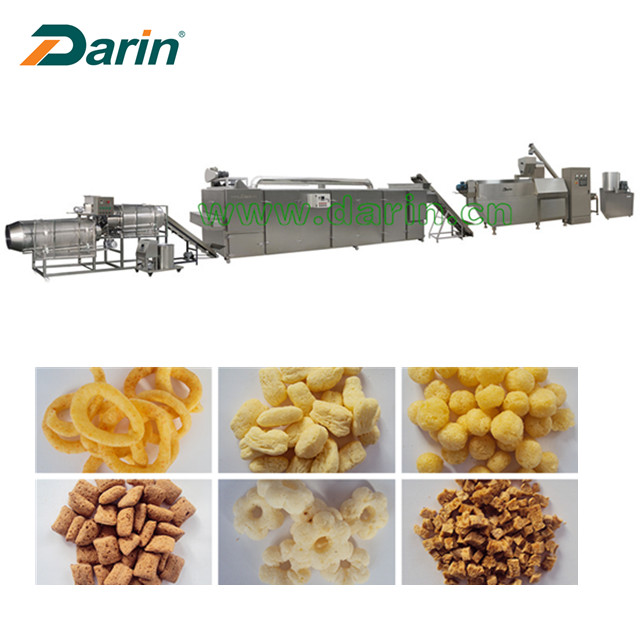 Puff Snacks Extruding Line
Puff Snacks Extruding Line,Puff Extruder Machine,Puff Machine,Snack Extruder Machine
Jinan Darin Machinery Co., Ltd. , https://www.globaldarin.com