QUICK FITTINGÂ 
CHECK VALVEÂ 
QUICK CONNECTORÂ 
1/4" Â 1/4"Â 
3/8" Â 3/8" Â 
3/8" Â 1/4"Â 
1/4" Â 3/8" Â 
RO system water filter equiped with QUICK FITTINGÂ 
 
                                                           
QUICK FITTINGÂ 
CHECK VALVEÂ 
QUICK CONNECTORÂ 
1/4" Â 1/4"Â 
3/8" Â 3/8" Â 
3/8" Â 1/4"Â 
1/4" Â 3/8" Â 
RO system water filter equiped with QUICK FITTINGÂ 
 
                                                           
With Dafeng`s advanced technique basis, new model of the cultivator adopts the side and dual sides driven gears, which is heavy-duty and gear-driven. It is of novel design, more rational in the mechanism, more reliable, easier operation assured by the fine material compared to the other traditional products. It can supply the users with the premium quality, high efficiency, and definitely meets all the requirement of the customers.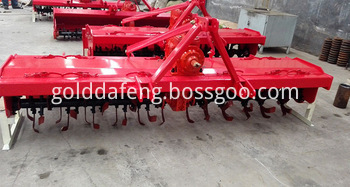 | | | | |
| --- | --- | --- | --- |
| | | | |
| 1G series rotary tiller with lateral drive | | | |
| 1GN series rotary tiller with intermediate drive | | | |
| 1GNQ series rotary tiller | 1GQN-165/170/180/200/230/250 | | |
| 1GQQN-J series frame-type rotary tiller with high box body | 1GQQN-180/200/230/250/280/300/350 J | | |
| European style 1GL and 1GQL series rotary tiller | | | |
| 1GQN-JDSL series frame-type stubble ploughing, rotary tillage and subsoiling ridger | 1GQN-JDSL125/140/165/180/210/240/250 | | 25-80 |
Located in the "Town of coal and machinery" (east of Beishou Road, North Dayu Street, Yanzhou District, Jining City, Shandong), Shandong Dafeng Machinery Co., Ltd. (hereinafter referred to as the "Company") is a manufacturer of agricultural machinery that integrates R&D, manufacturing, sale and service activities. Since 1995, the Company has 20-year history of developing and manufacturing agricultural machines and witnessed the startup and growth of China harvester market.
The Company's R&D and manufacturing focus on the corn segment. Its leading products include Gold Dafeng three-row self-propelled corn harvesters and Gold Dafeng four-row self-propelled corn harvesters, which all passed national promotion appraisal and enrolled into the list of promoted products. Meanwhile, its new generation Gold Dafeng corn harvesters have been developed and tested and ready to go on sale.
Employing more than 600 people, the Company is composed of manufacturing department, marketing department, engineering department, purchase department, process equipment department, QA department, HR department, administrative department, financial department, etc. The Company totally covers 100,000m2. Till now, the phase I and phase II, which include a 33,600m2 modern standard plant building and a 1,500m2 office building, have been completed, and their total investment was more than RMB 180 million.
The Company is very strong in high-efficiency Corn Harvester development and manufacturing. Now it has 160 sets of production equipment including advanced CNC laser cutter, CNC plasma cutter, 3D cutting robot, fully automatic flat line, welding robot, electrophoresis and vanish baking equipment and flexible assembly line, and 200 sets of test equipment such as 3D coordinate measuring instrument, dynamic balancing machine, ultrasonic flaw detector, physical and chemical lab, infrared thermometer, paint film thickness gauge, etc. In addition to these instruments, it also has a great variety of detecting means. The high R&D, production and detection strengths together ensure that the Company's high-efficiency corn harvesters are highly precise, reliable and efficient.
Always operating in line with the honest and win-win philosophy, the Company formed good partnership with its suppliers and dealers, which in turn strengthens and stabilizes its supply and completing system. Now, its supplier number is 160, of which more than 110 are professional manufacturers with high production capacity. Its sales and after-sales service networks covers all major corn production areas in China, such as Shandong, Henan, Anhui, Shanxi, Shaanxi, Hebei, Jiangsu, Inner Mongolia, Heilongjiang, Jilin and Liaoning.
In future, the Company, still following the "Grateful, Honest, Efficient, Partnership-Oriented, Innovative and Responsible" concept, will continue to focus on developing and manufacturing high-efficiency corn harvesters and strive to bring its sales to more than RMB 5 billion within the coming 5 years. Aiming at becoming the top-class professional corn harvester manufacturer in China, the Company is endeavoring to build gold quality and make great contribution to agricultural modernization. Welcome to join us for great success and bright future.
Rotary Tiller Cultivator,Rotary Cultivator For Tractor,Mini Rotary Tiller,Gasoline Rotary Tiller Cultivator
Shandong Gold Dafeng Machinery Co., Ltd , http://www.golddafengharvester.com