Once, in the roar of the shearing machine, a Taiwan car transmission that was dyed in oil by the engine oil was dismantled, flattened, and turned into a pile of scrap iron.
Today, this scene will change because of a policy adjustment.
On September 19, the Legal Affairs Office of the State Council issued the "Decision of the State Council on Amending the "Administrative Measures on the Retirement of Used Vehicles" (Consultation Draft)" (referred to as "Consultation Draft"). A highly anticipated policy adjustment appears in the draft of the draft: "Five Assemblies" as scrap metal, which can be sold to iron and steel companies as smelting raw materials, or in accordance with the State Council's end-of-life vehicle recycling authority in conjunction with the State Council's circular economy development The relevant regulations formulated by the management department shall be sold to the parts remanufacturing enterprises.
When the policy came out, it immediately attracted widespread attention. Industry professionals believe that the policy adjustment has broadened the old parts of remanufactured parts and components, which has opened the long term "intestinal obstruction" in the parts remanufacturing industry.
On September 21, Ge Hong, the deputy secretary-general of the China Internal Combustion Engine Industry Association, said in an interview with a reporter from China Automotive News: "I believe that the No. 307 document (ie, the "Administrative Measures for Retirement of Automobiles for Retirement," or "Measures") was released. Timely, this is the policy that is highly anticipated in the entire parts remanufacturing industry. After years of development, China's parts and components remanufacturing industry has laid a solid foundation, this time allowing scrapped cars 'five general assembly' to sell parts and components remanufacturing enterprises. It is 'timely rain', indicating that the spring of remanufacturing parts will come."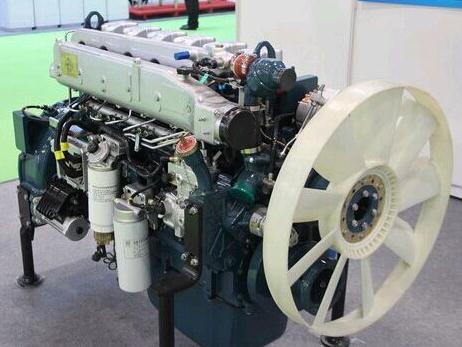 Weichai Remanufactured Engine
â–  "Five Assemblies" Mandatory scrap is an obstruction to the old source

Since the piloting of auto parts remanufacturing in 2008, over the past decade, the relevant national departments have successively introduced many policies to promote the development of parts remanufacturing, including the management of parts remanufacturing, the use of parts remanufacturing products, and Manufacturing products "old for another" pilot and so on.
On September 21, Liu Xinjing, deputy general manager of Marketing Center of Heavy Duty Trucks Industrial Co., Ltd. of Panjin, Liaoning, told reporters: "As a third-party manufacturing platform for remanufacturing parts and components, the sources of old parts and components are not the same as those of Yuchai and Weichai. Machine companies, they have their own recycling system, we mainly rely on social resources, such as individual users or maintenance companies. Previous methods did not allow the 'Five General Assembly' to sell, the old parts of the source blocked, the process of finding resources is very difficult."
The method here refers to the "Administrative Measures for the Retirement of Scrapped Vehicles" formulated in 2011, which is known by the industry as the No. 307 Document of the State Council. Article 14 of the Measures stipulates that dismantled "five major assemblies" (including the overall structure of automobile engines, steering engines, transmissions, front and rear axles, and frames) shall be used as scrap metal and sold to iron and steel enterprises as raw materials for smelting. In fact, in the "five major assemblies", there are many old-value products that are high-value-added and can be reused for remanufacturing. However, all of them are recycled as scrap metal; some of the engines that meet the standards for scrapped accidents, parts and components Even new ones, but still can not escape the fate of dismantling smashing.
Although end-of-life vehicles are not the only source of old parts for parts remanufacturing, they have huge stocks and are an important source of raw materials for parts remanufacturing. This provision not only caused a great waste of resources, but also hindered the development of the parts remanufacturing industry. It was criticized by the industry.
"In the past two years, China's parts remanufacturing industry has been developing very well. Consumer awareness and recognition of remanufactured parts and components are increasing," said Xie Jianjun, secretary general of the Auto Parts Remanufacturing branch of the China Automobile Industry Association. The remanufactured parts are mainly for the after-sales market.Although the number of cars in China is very large, the average age of cars in use is relatively low, and there are many new cars. I think that after 5 years, the parts remanufacturing industry will usher in development. Golden period."
â–  major positive third-party manufacturers to benefit large
<br> <br> draft instructions that appear, allowing junk car "five assembly" sold to the remanufacturing business, in order to adapt to the development of circular economy needs. The Circular Economy Promotion Law provides regulations for state-sponsored enterprises to carry out remanufacturing of motor vehicle parts. Remanufacturing refers to the specialized repair of used parts and components to achieve the same quality and performance as the original new products, saving a lot of resources and energy. In order to implement the requirements of the Circular Economy Promotion Law and draw lessons from the practices of most developed countries, the draft of the Consultation allows the "Five General Assembly"s to be sold to remanufacturers in order to make the best use of them.
This is undoubtedly a major positive news for the parts remanufacturing industry. During the interview, both industry experts and remanufacturers expressed the same view. Policy adjustment will promote the remanufacturing industry of parts and components to take a big step forward.
Companies such as Yuchai, Weichai, and Dongfeng Cummins, who are responsible for the parts remanufacturing business, told the reporter that the remanufacturing industry's desired policy has finally come. The "Five Assemblies" stipulates that breaking ice will effectively broaden the sources of raw materials for remanufactured parts and components.
"In the past, remanufactured parts mainly came from internal recycling systems (such as Yuchai, Weichai, etc.) After the ban was lifted on the five major assemblies, the internal source system of the remanufactured parts was integrated with social resources, and the source channels of the old parts were integrated. More extensively, it can better promote the development of the parts remanufacturing industry." Xing Min, executive vice chairman and secretary-general of the China Internal Combustion Engine Industry Association, said in this way.
According to Ge Hong, the third party remanufacturing companies that benefit most directly from this favorable policy are social resources as old sources. These companies will spring up like mushrooms. For remanufacturers such as Yuchai and Weichai, which have their own recycling channels, they can also better utilize the value of remanufactured factories and effectively develop a recycling economy.
Hopefully, the supporting measures and supervision system to keep up with the situation, Wang Yuehui, business manager of Fazel Machinery Co., Ltd., Changsha City, Hunan Province, told reporters: "For us, how to ensure that the old parts of the five assembly standards that meet the standards can be truly re- Recycling of manufacturing companies is our most concerned issue and the most realistic issue."
Xie Jianjun believes that such a policy adjustment made by the state is an affirmation and recognition of the remanufacturing of parts and components and can lead to the introduction of relevant policies for the remanufacturing of parts and components. At the same time, the draft of the consultation clearly specifies the implementation of relevant measures by the comprehensive management department of circular economy development, which is of great significance for the future long-term development of the parts and components remanufacturing industry. It is hoped that it will formally release and introduce supporting measures to promote the landing as soon as possible so that the remanufactured enterprises can be effectively implemented. Discounts and developments.
"The implementation of the policy requires a process of implementation, the next step, supporting policies, regulatory mechanisms, etc. must keep up to provide assurance for the implementation of the policy. At the same time, the state should also improve the tax policy, logistics system, third-party certification platform, etc., to ensure that the old Supply." Ge Hong emphasized that "the remanufacturing enterprises themselves should strengthen their self-discipline and increase their skills, talents, production, etc., 'Real remanufacturing, really remanufacturing'."
The
1.Material:this type of paper bag is made out of 100% natural virgin wood pulp or recycled paper,which has no pungent odor. The raw materials which are selected carefully and imported from USA will be dealt with special process.The imported original wood pulp with 450 ° c high temperature sterilization is not easy to break and tear up.All the paper we used to manufacture the paper bag is not only super durable and reinforcement but also ECO friendly ,biodegradable,compostable environmental-friendly,natural friendly and PLA recyclable Owing to this good quality materials.We have very high standards on controlling raw materials.So that the supporting weight of our paper bag holds up to higher than those at the market. Reuse the paper bags as many times as you like and recycle them when you are done for a greener Earth! We offer a wide variety of material and color option to meet your requirements.we also supply PE coated,poly or aluminum laminatived or double glud lining inner paper,which is water proof,oil proof,grease proof,moisture resistance,weather proof,anti-slip anti-skid,etc.
2.Size:Multi customized sizes are available,we accept personalized sizes.Different sizes including small,medium and large measurement which are suitable for different usages.It`s versatile.we category for kinds of industrial usage.
3.Handles:One reasons of this type of paper bag of excellent quality is for seeking a more luxurious handle solution all the paper bags handles are produced by fully automatic machines. Sturdy round twisted,flat,die cut,holes,eyelet,patch,cotton robbin,grosgrain rope,PP rope handles of paper bags are made of 100% cellulose and fiber .They do not come out with an ease even you pull them with hard force.These handles are adhered with good quality super glue by fully automatic machines instead of handmade.which looks more elegant,clear,beautiful,sanitary,flat,reinforcement than handmade.So that it creats a smooth,elegant finish for the bags.No stray glue any where like other paper bags do.it's more convenient and make purchase easy to carry,take away,to go etc.
4.Bottom: Reinforcement flat ,square rectangle,block bottom is easy to stand up ,which is neat and flat without glue outside.We deal with the bottom carefully in order not to break easily.You don't need to worry about stuff fall down from the paper bag and make a trouble mess.A good quality bottom will be more useful and helpful which is also made by fully automatic machines.It is not only solid but also strong enough to support heavy duty weight.It can take whatever the light or heavy stuff inside the paper bag.They are not only durable and convenient but also environmental friendly compostable and recyclable.
5.Printing:We have the best advanced technology fully automatic printing machines which can support up to 8 colours printing.We accept customer designs and logos.Gravure printing,embossing printing,debossing printing,hot stamping,screen printing,UV printing,offset printing,flexo printing with CMYK pantone non-toxic water based ink are all available. Our printing has a pretty good quality as the printing of the designs is not only more durable,sun proof,weather proof but also beautiful and bright,which absorbs ink well and is stable not easy to tide the color.We aslo supply plainpaper bag, which are perfect for craft and DIY. Printed and embellished as you may wish. Personalize the bags to make them uniquely yours. Print your own business logo and use them as retail carry bags.
6.Surface handling:we supply glossy and matte surface dealing.This all depends on customer`s requirements.Whatever the glossy or matte surface makes the bag more luxurous.
7.Appication: paper bags with kinds of hanles are perfect for packing shoes,clothing, wine, gifts,etc.They are great suitable for any occations and affordable for small to medium businesses, parties & events, wedding reception and start-up business.
8.Quatity inspection systerm : One of the reasons for our good Quality is that inspection system is best of its kind. We're proud of our quality control system. Our standards are very high. we put great stress on quality of products.Almost every process is computerized.. All products have to pass strict inspection before they go out. I believe the quality is soul of an enterprise. So we won't sacrifice the quality for quick profit.All of our products are suitable for the world market. Our products has always come up to international standards. We have trained analysts to do quality analysis of each process when we make the product.We also provide quality analysis training as part of training for new workers plus a week of futher training every year. So our products are well known for their fine quality. All the paper bag are received a warm welcome in the world market wherever they go.Our clients are all satisfied with them.
9.Sample:We offer free samples between three and five days, but excluding complicate condition upon customer`s requirnments.For instance, we charge you like 50 dollars for samples,but we will refund you after placing an order.The expenses of samples delivery can be nagotiated.
10.Our factory: Jinan Xin Shun Yuan Packing Co., Ltd is located in Ningjiabu Industrial Park,Zhangqiu district, Jinan city, Shandong province, China.It originated in Shandong Printing Factory (founded in 1994).It is professional manufacture of new environmental-friendly packing bag based printing processing enterprise with more than 12 years of experience in production and management.Recent years, our scale is expanding. Covering an area of about 2 million square meters. And also expand our equipment, like unit type flexo printing machines, satellite adagio printing machines, lamination type flexo printing machines, gravureprinting , dry laminating machines, automatic square bottom paper bag machines, food paper bag machines, automatic control stick bag machines, trilateral, edges the closure, self-reliance paper bag machines, CNC cutting machines.We have 8 sets flexo printing machines, 1 set Gravure printing machine;12 sets Paper bag machines ; 5 sets cutting machines, tin tie machines;30 sets heat sealing machines ; 3 sets glue coating machines , etc. We have150 staff menbers,18 management staff ,12 salesmen and 120 workers. We have ISO9001, FSC certificates.
11.Packing & Shipment:Standard export packing, 250PCS or 500PCS each carton. We try our best to make sure the packing is seaworth and strong enough to stand the rough handling in a long distance shipment .In order to ensure the packing is moisture resistance,water proof,weather proof etc.The packing corrugated cartons therefore are lined with plastic bag from inside and strengthened double solid plastic straps.We have rich experience on packing.We normally do not only provide air transportment and sea transportment but also multi modal combined transportments,which is up to customer`s requirements.
12.Payment methord: L/C,D/A,D/P,T/T,Western Union,MoneyGram Paypal payments.
13.Our service:we are in 24/7 service,we are responsibilable for replacing the defect products.Feel free to talk to us.
Biodegradable Paper Bags,Biodegradable Kraft Bags,Biodegradable Brown Paper Bags,Biodegradable Paper Bags Wholesale
JINAN XINSHUNYUAN PACKING CO., LTD , https://www.xsy-packaging.com