Product Name:
Spiral Wound Gasket
Color of Gaskets:
According The ASME Standard
Certificate:
Dnv ISO9001,SGS
Quality:
High Level of Spiral Wound Gasket
Transport Package:
Wooden Case for Spiral Wound Gaskets
Specification:
according your request
Star product:Spiral wound gasket from Sunwell seals/CG/CGI/IR/R Type
1.Products are manufactured in accordance with all relevant gasket standards.
2.All types of Spiral wound gaskets can be manufactured, CG, CGI, R, RIR, etc.
3.Our production capacity is 150,000 pcs per month.
4.Material combinations for all operating conditions. 
 
Sunwell seals spiral wound gaskets have 4 types:
1.SW600-R Basic Type
Basic construction type, inner and outer diameters are reinforced with several piles of metal without filler to give greater stability and better compression characteristics. - Suitable for tongue and groove, male and female or grooved to flat face flange assemblies.
2.SW600-IR Inner Ring Type
Solid inner metal ring acts as a compression stopper. To prevent accumulation of solids, reduce turbulent flow of process fluids and minimize erosion, damages of gasket between flange bore and the inside diameter, the annular space is filled up by solid inner metal ring. - Suitable for male and female pipe flanges.
3.SW600-CG Outer Ring Type 
Solid outer ring accurately locates the gasket on the flange face to give the additional radial strength to prevent the gasket blowout and acts as a compression limiter. In case of installing the outer ring, it is very easy to install the gasket to flange face because the end of outer ring will touch at bolts - Suitable for use with flat face and raised face flanges. For class 900 and above an internal ring is recommended.
 
4.SW600-CGI Inner & Outer Rings Type
A inner ring and outer ring type gasket will give an additional compression limiting stopper for gasket inner and outer side. It will prevent the corrosions on flange face at annular space. - Suitable for use with flat face and raised face flanges and specified for high pressure / temperature service - Class 900 and above or where corrosive or toxic media are present.
Spiral wound gaskets
More information of spiral wound gaskets,please contact with sunwell seals,thanks.
Shift fork normally applied in the transmissions, its function is help to slide gears into or out of engagement with other gears in order to change from one gear ratio to another in a manual transmission.
QFAP supply various kinds of shift forks to all over the world, main of our customers are digger/excavators manufacturers, lawn mower manufacturers, truck transmission factories and construction machinery companies.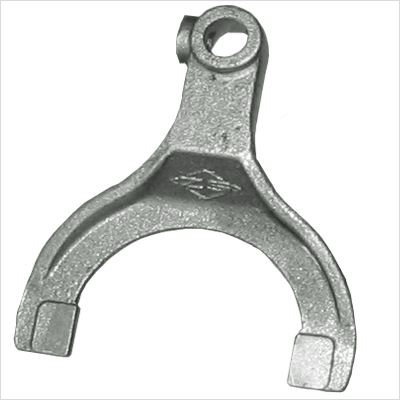 Materials: carbon steel castings, stainless steel castings, alloys steel castings, aluminum die castings, forging steel castings, etc.
Surface treatment: painting, zinc plating, passivation, nickel plating, anodizing, polishing, etc.
Heat treatment: according to customer`s requirement.
QFAP have specialized in producing high precision Agriculture Parts more than 10years, Because of the long term cooperation, we could supply our customers not only the products but also our recommendation on the designs to saving costs.
Shift Fork,Shift Fork Gear,Transmission Shift Fork,Reverse Shift Fork
SHAOXING QIFENG AUTO PARTS CO., LTD. , https://www.sxqfap.com