Following the overall trend of new energy vehicles, power battery shipments have shown a sharp upward trend. In the future, lithium battery capacity will face an excess situation, and the survival of the fittest will intensify. Power battery manufacturers will enhance their competitiveness in terms of battery safety, endurance, charging rate, environmental adaptability and cost.
In the first half of 2016, power battery shipments showed a sharp upward trend. According to the statistics of the China Automobile Association, the number of new energy vehicles produced in January-July 2016 was 215,000, an increase of 119.8% over the same period of the previous year. Following the overall trend of new energy vehicles, power battery shipments continued to maintain strong growth in the first half of this year. Power battery shipments in January-June reached 6.67 Gwh, accounting for 42.5% of the previous year, compared with 2.72 Gwh in the first half of last year. Compared with the year-on-year increase of 1.45 times.
While the demand for power batteries is rapidly increasing, major companies are also in the midst of a tight layout. At present, the production of power batteries for electric vehicles is dominated by these companies.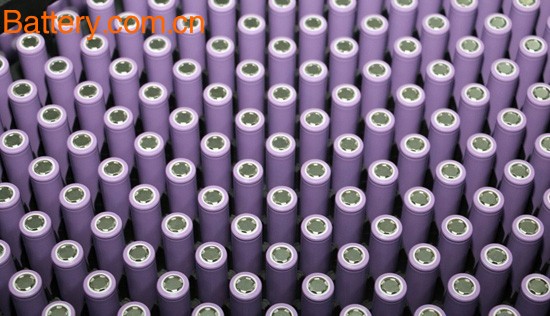 Panasonic: Overlord for many years
As a professional energy manufacturer, Panasonic has ranked first in the power battery market for many years and has opened a big gap with its competitors. Panasonic's battery business is relatively complex, mainly including solar cells, energy storage batteries and lithium-ion batteries (power batteries) used in electric vehicles. Tesla 's continued global sales have driven the power battery to become the main source of revenue for Panasonic's battery business.
As we all know, Panasonic's technical strength in the entire battery field is an undisputed leader. As early as December 2008, Panasonic was optimistic about the battery business, Panasonic spent 6.4 billion US dollars, and acquired the entire shares of Sanyo Electric. Sanyo Electric has strong technical strength in both lithium-ion batteries and solar cells. Panasonic acquired Sanyo Electric, which has achieved strong alliance and expanded Panasonic's share in the global battery market.
Less than a year later, Panasonic has partnered with Tesla with top-notch battery technology. In 2010, the two companies worked closely on the research and development of lithium batteries for vehicles. In November of that year, Matsushita invested 30 million US dollars to increase its stake in Tesla. Since then, Panasonic has become a special battery for Tesla electric vehicles.
In October 2013, the contract between the two parties expired. Tesla immediately signed a four-year cooperation agreement with Matsushita, which is worth more than $7 billion. The cooperation with Tesla not only improved Panasonic's poor financial situation in the case of consumer electronics failure, but also won time for the adjustment of Panasonic's business units. In fiscal 2013, Panasonic changed its loss for two consecutive years and achieved a net profit of 1.18 billion US dollars. Panasonic began a rapid strategic transformation, sharply slimming in consumer electronics such as mobile phones, cameras, and television, and concentrated its resources on commercial areas such as energy and residential equipment.
In 2014, in order to provide sufficient batteries for its electric vehicles, Tesla announced the construction of a super battery factory gigafactory in Nevada, and the only partner is Panasonic. The plant's investment in installments totals US$5 billion, and Panasonic's capital contribution will account for 30%.
Tesla succeeded in bringing Panasonic to the throne of the power battery king. However, Panasonic is not satisfied with this, in addition to continuing to maintain a cooperative relationship with Tesla, began to seek more partners. After the 2014 Volkswagen diesel engine scandal, Volkswagen cut off most of the diesel-powered car projects and turned to electric vehicles, and the current power battery partners have Panasonic. Reuters believes that if the two sides reach a cooperation agreement, Panasonic's market share will be further expanded.
In the first half of 2016, Panasonic occupied half of the power battery market, accounting for 40% of the total, and sales were twice as high as BYD, which ranked second.
Samsung and LG Chem are eyeing the dominance
According to foreign media reports, the lithium-ion battery market for electric vehicles is currently occupied by several companies. South Korean electronics giant Samsung also hopes to become one of the top.
Samsung SDI regards the Chinese market as one of the most important markets in the global automotive battery market. In order to seize the opportunities in the fast-growing Chinese electric vehicle market, Samsung SDI is the first company in China to build a special car in China. Power battery factory and put into mass production.
As early as August 2014, Samsung Huanxin (Xi'an) Power Battery Co., Ltd. (referred to as "Samsung Ring New")'s automotive power battery project started construction in Xi'an, and will become the country's largest automotive power battery production base.
The Samsung SDI Xi'an plant, which was completed in October 2015, has a state-of-the-art production line with an annual output of 40,000 high-performance automotive power (pure electric EV standard) batteries. The production line covers the entire process of producing automotive power battery cells and modules. The Xi'an plant, which was officially put into production, not only supplies batteries to existing international OEM companies, but also signed a strategic cooperation agreement for the new energy vehicle green supply chain with Samsung Wind New Co., Ltd. Samsung SDI also supplies batteries to Zhengzhou Yutong Bus and Beiqi Foton. At present, it has signed agreements with more than ten local commercial vehicles and car companies in China to supply power batteries, and has begun to supply products.
Obviously Samsung has made China an important strategic position, even if there are many international orders. When Samsung SDI was ready to do a big job, it did not enter the domestic catalogue of "Automobile Power Battery Industry Standard Conditions". In the newly released list of 32 battery suppliers, although Samsung SDI is not included, Samsung SDI representatives said that they will supplement the application documents after they fail to obtain approval in June.
Of course, Samsung is also actively expanding its global footprint, and the Samsung SDI battery division has begun to supply batteries to BMW. However, the company also plans to further expand its battery business to challenge its counterpart South Korean company LG Chem and Japanese company Panasonic. Samsung's latest move shows that the company is striving to become a major supplier in the electric vehicle battery market.
Last week, Samsung invested about 400 billion won (about 358 million US dollars) to build a new battery factory in Hungary. The battery factory is expected to start producing batteries in the second half of 2018 and is expected to supply batteries to 50,000 electric vehicles every year. Currently, Samsung has supplied batteries to the BMW i3 electric car through its Korean battery factory. However, the assembly line for the i3 electric car is in Germany.
The newly established Hungarian battery plant may supply batteries to other pure electric vehicles and plug-in hybrid vehicles that BMW Motors will introduce in the next few years. Samsung's plan to set up a European battery factory will keep it evenly matched with LG Chemical, as LG Chemical recently announced that it will set up a new battery plant in Poland.
It is worth noting that both LG Chem and Samsung SDI Battery Division will supply batteries for the Audi SUV pure electric vehicle, which is due to be launched in 2018. The car will be produced in Europe, so its battery may be supplied by the two new companies in Europe.
In addition to investing in a new battery factory, in July this year, Samsung also spent $449 million to acquire a 4% stake in Chinese automaker BYD. BYD also won the Warren Warren? Warren Buffett's investment in Berkshire Hathaway. Last year, BYD produced more electric cars and plug-in hybrid cars than any other company. However, it only has a very small number of cars sold outside China.
Another famous battery manufacturer in South Korea, LG Chem, is ambitious. LG Chem said that by 2018, it will replace Japan's Matsushita Corporation and become the dominant power battery market.
Founded in 1947, LG Chemical started from the manufacture of chemical and chemical products and has accumulated a wealth of research in the development of chemicals and chemical materials. LG Chem developed the first lithium-ion battery in Korea in 1999. Although it was nearly ten years late compared with its Japanese counterparts, LG Chem has fully utilized its industrial chain synergy to integrate its materials technology into lithium battery research and development. It has narrowed the gap with Japan and soon walked in the forefront of the world.
LG Chem has three large-scale battery factories, located in Holland, USA, Kamakura, South Korea, and Nanjing, China, providing power batteries to more than 10 car companies around the world. In April this year, in order to meet the demand for electric vehicle batteries in Europe, LG Chem opened its fourth battery factory in South Korea, the United States and China in Poland. The plant's annual battery production will reach 229000 units, providing power batteries for more than 200,000 electric vehicles.
LG Chem Battery Business Minister LeeWoong-beom believes that "LG Chemical's power battery business is on a high-speed growth track." LG Chem recently revealed to reporters that in 2016, LG Chemical Power Battery annual sales will reach 1.1 billion US dollars; 2017 In the year, it will jump sharply to $3.3 billion; by 2020, this figure will be as high as $6.3 billion. If it goes well, it is not impossible for LG Chem to exceed Panasonic in sales, because in July this year, Matsushita told the media that its power battery business sales reached 4 billion US dollars in 2018.
However, we should also see that there is still a big gap between LG Chem and Panasonic. The reporter has previously reported that from 2014 to the first half of 2016, Panasonic's market share has been stable at around 40%, while LG Chemical's three phases of data are 13%, 12.5%, 7.9%. In addition, the Chinese manufacturer BYD is also a force to be reckoned with. The three phases of the company's data are 6.7%, 14.4%, 19.4%. From the perspective of share, BYD also far exceeds LG Chem.
At present, LG Chem's customers cover more than 25 car companies worldwide. There are 13 companies in cooperation with LG Chem, among which South Korea's local car companies are Hyundai and Kia, and the representative models are Sonata K5; other international car companies include GM, Ford, Volvo, etc., representing Chevrolet Volt, Cadillac ELR, Ford Focus, Volvo S60L.
Although, LG Chem can be favored by many car companies, reflecting the technical strength of LG Chem in the battery field. However, in addition to the Chevrolet Volt, the majority partners of electric vehicles type dismal sales, while LG Chem was not Tesla such thighs can hold.
More importantly, due to the Chinese government's protection policy for local battery manufacturers, LG Chem has not been able to enter the "Automobile Battery Industry Standards" business directory, which greatly affected the performance of LG Chemical in the Chinese market. It is even possible to eventually lose the Chinese market, and since 2015, the Chinese electric vehicle market has become the largest market in the world.
Therefore, whether LG Chem can obtain the dominance of power batteries, it is still difficult to draw conclusions. But LG Chem's recent market results have undoubtedly increased their confidence in fierce competition: the company signed a battery supply agreement worth $2.42 billion with Silicon Valley electric car manufacturer Faraday Future. Up to now, LG Chem has received more than $3.24 billion in power battery orders this year. In addition, LG Chem recently participated in a high-performance power battery program sponsored by the Ministry of Industry and Energy Trade of Korea, which has a long-term development of more than 400 kilometers, and invested heavily in battery research and development to enhance its competitive edge with Panasonic.
BYD: Domestic policy is good, rising rapidly
BYD was founded in 1995, it is the first lithium battery manufacturers face appeared in the horizon, as the representative of domestic battery manufacturer, BYD has provided phone lithium batteries for Motorola, Nokia, BYD has thus become the first international brand mobile phone Domestic manufacturers that provide batteries.
In the field of power batteries, BYD's core technology is lithium iron phosphate battery. Compared with the Panasonic ternary lithium battery used by Tesla , the ternary lithium battery wins slightly higher energy density and higher voltage, and the electric vehicle can drive faster. farther. However, BYD's lithium iron phosphate battery has a slightly lower energy density, but maintains a higher cycle life, higher safety performance, and lower cost.
In early 2003, BYD acquired Xi'an Qinchuan Automobile Co., Ltd. and established BYD Auto Co., Ltd., and BYD began to develop electric vehicles. This is undoubtedly a historic moment. BYD is no longer satisfied with just being a battery provider and is beginning to enter the high value-added automotive sector.
Technology-oriented BYD, worked quietly for 20 years, until 2015, only to usher in a real outbreak. In 2013, the state continued to promote subsidy policies conducive to the development of new energy vehicles, and the support was unprecedented. China's new energy vehicles began to grow wildly, and it is in this favorable policy environment that BYD relies on its strong technical strength to launch representative products such as E6, Qin and Tang, which are well received by the market.
In 2015, BYD replaced Nissan and overtook Tesla, and became the world's No. 1 electric vehicle brand with more than 60,000 units of sales. It sold 10,000 units more than the second-place Tesla. The best-selling BYD electric vehicle drove the battery business, and the market share of power battery doubled for two consecutive years. BYD successfully became the first domestic and second largest power battery supplier in the world.
In the first half of 2016, BYD won the global electric vehicle sales champion, and its sales volume reached 43,344 units. The gap between Tesla and Nissan has further widened. Its power battery business also benefited, and its market share increased from 14.4% in 2015 to 19.4%. This data has exceeded the sum of LG Chem and Samsung SDI. By the way, BYD defeated two strong competitors of South Korea.
It should be noted that BYD's success cannot be separated from two important factors. On the one hand, BYD relies on its strong technical strength and has been working hard for many years to introduce competitive products to the market; on the other hand, the protection of domestic battery manufacturers by national policies has curbed Panasonic, LG Chemical, Samsung SDI and other international The development of the brand in China has won time for domestic battery manufacturers to improve their research and development capabilities and production processes.
to sum up
Having said that, the data is the most convincing, to see the market share of various manufacturers. Among them, the Japanese battery companies represented by Matsushita have the largest market share; the Korean manufacturers represented by LG Chem and Samsung SDI have strong technical strength and steady development, and they frequently operate in the international market, but they are smashed into the Chinese market; The Chinese enterprises represented by the company are struggling to catch up, not only becoming a domestic leader, but also gaining a place in the international market.
Look at the representative manufacturers. From 2014 to the first half of 2016, Panasonic's market share has remained at around 40%, and its performance has been stable, and its output has increased year by year with the increase of the total market. 13%, 12.5%, 7.9%, although the sales volume increased year by year, then the market share showed a downward trend; Samsung SDI data was 4.6%, 4.4%, 4.3%, the overall stability, and the global ranking is always in the sixth place, There is no obvious breakthrough in the market; BYD has developed the fastest and become a dark horse in the battery field. It has not only doubled its sales for two consecutive years, but the world ranking has risen from the fourth to the second. The market share data of the three stages is 6.7%. 14.4%, 19.4%.
In recent years, the development trend of new energy vehicles in China has become increasingly clear. Japanese and Korean companies such as Panasonic, LG Chem and Samsung SDI have built power lithium battery production bases in China, wanting to divide the market "big cake." On the whole, the lithium battery industry in the world is mainly concentrated in the three countries of China, Japan and South Korea. The power battery market formed by China, Japan and South Korea will continue in the short term.
Among them, Japan has strong technical strength, and the manufacturing process, product consistency and manufacturing efficiency are better. South Korea has concentrated its resources with its unique large consortium to focus on development and seize the market with cost advantages. Chinese companies are struggling to catch up and narrow the gap. The release of the battery catalog has protected domestic battery companies to a certain extent. But for the current domestic market, the existence of "squid" is necessary, and the sense of competition can make the development of the industry tend to be healthy. With the competition of Japanese and Korean companies, domestic companies are more likely to improve their deficiencies and make progress. It is believed that with the rise of Chinese electric vehicle manufacturers, BYD will replace Panasonic as the number one in the power battery industry, and it will only be a matter of time.
Changxing Mingwang Rubber & Plastic Technologies Co.,Ltd. , https://www.cxmingwang.com