Oil Cylinder Position:
Top
Voltage Supply:
AC 220V±10%
Power Frequency:
50Hz/60Hz ±1%
Electric Capacity Range:
5PF~200PF
Relative Permittivity Range:
1.000~30.000
Test Voltage AC(RMS):
500~2200V Continuous
Test Voltage AC(RMS:
500~2200V
Test Voltage DC:
0~500V Continuously
Transport Package:
Wooden Box with Foam Inside
Specification:
CE/ISO/IEC
Laboratory Transformer Oil Analysis Tan Delta Test Dielectric Loss Testing Equipment
 
I.Introduction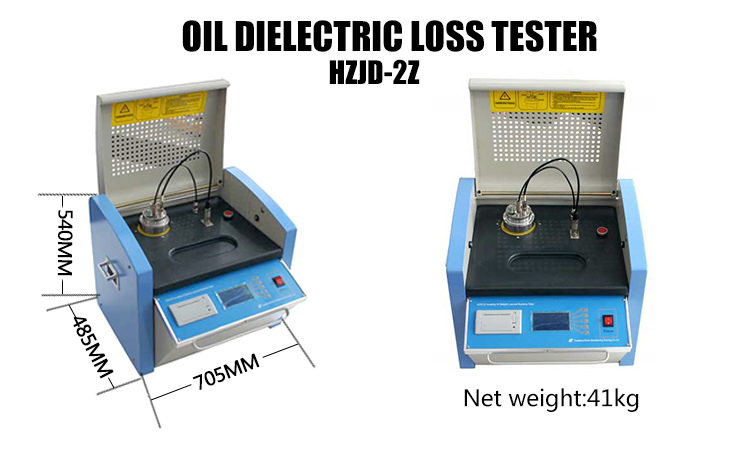 Insulating oil dielectric loss and resistivity tester is used for measuring dielectric dissipation factor and DC resistivity of insulating oil and other insulating liquids. The tester is characterized by integrated structure, and integrates test cell, temperature controller, temperature sensor, dielectric loss test bridge, AC test power, standard capacitor, high resistance meter, DC high voltage source and other major components. The instrument adopts full digital technology and all of the intelligent automatic measurement, is equipped with large screen (240*128) LCD display with full English menu, which each step has prompted the Chinese, the test results can be automatically stored and printed output, so that the operator without professional training will be able to use it proficiently.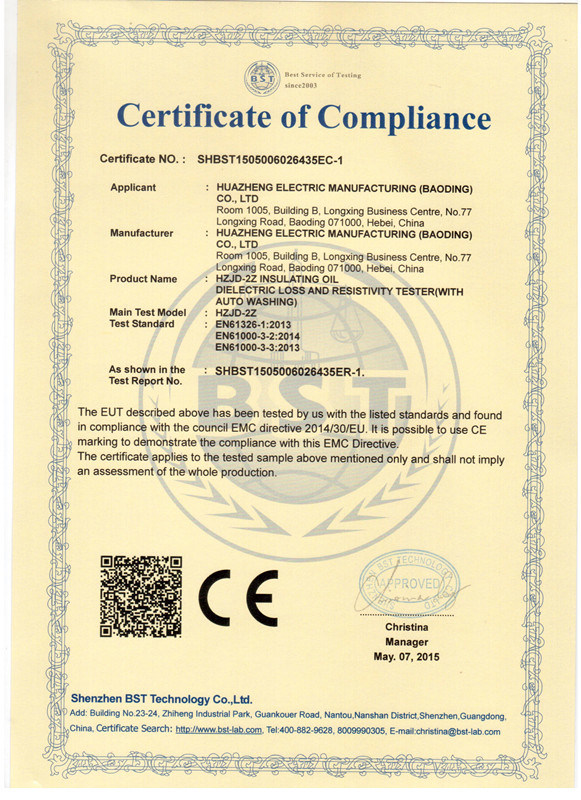 II.Features
1.Oil cup is cleaned automatically and has electrode calibration function.
2. Internal standard capacitor electrode type capacitor,with electrode spacing 2mm.
3.Large-screen LCD,backlight, display is clear.
4.More accurate. Testing AC power supply adopts AC - DC - AC conversion method.
5.Equipped with over-voltage, over-current and limit protections.
6.Measured temperature and system clock.
 
III.Parameter
Technical Parameters

Power Voltage

AC 220V±10%

Power Frequency

50Hz/60Hz ±1%

Measurement Range

capacitance

5pF~200pF

relative permittivity

1.000~30.000

dielectric dissipation factor

0.00001~100

DC Resistivity

2.5 MΩm~20 TΩm

Measurement Accuracy

capacitance

±(1%reading+0.5pF)

relative permittivity

±1% reading

dielectric dissipation factor

±(1% reading +0.0001)

DC Resistivity

±10% reading

Resolution Ratio

capacitance

0.01pF

relative permittivity

0.001

dielectric dissipation factor

0.00001

Temperature Range

0~125ºC

Thermometric Error

±0.5ºC

AC testing voltage

500 ~ 2200V adjustable, frequency 50 HZ

DC testing voltage

0 ~ 500V adjustable

Power Dissipation

100w

Boundary Dimension

500mm*360mm*420mm

Weight

22kg
IV.On Site Photo



V.Company Information



HuaZheng Electric Manufacturing (Baoding) Co.,Ltd

 is the supplier of the State Grid in China.It means we are the supplier of the Chinese Government.And our products spread throughout the whole China.



What's more, our customers come from different countries like America, England, Bulgaria, Brazil, Chile, Malysia, Vietnam and so on.



Our main products are Insulation Oil Tester, Cable Fault Locator, Power Quality Analyzer, High Voltage Generator, High Voltage Capacitor, Testing Transformer and so on.






VI.Exhibition







VII.Similar Recommendation




Light Duty PVC /TPR Caster Wheels 1.5" for furniture Office chair
1. Use Electrophoretic process
2.Single wheel PU/ PVC material

3.Double ball bearing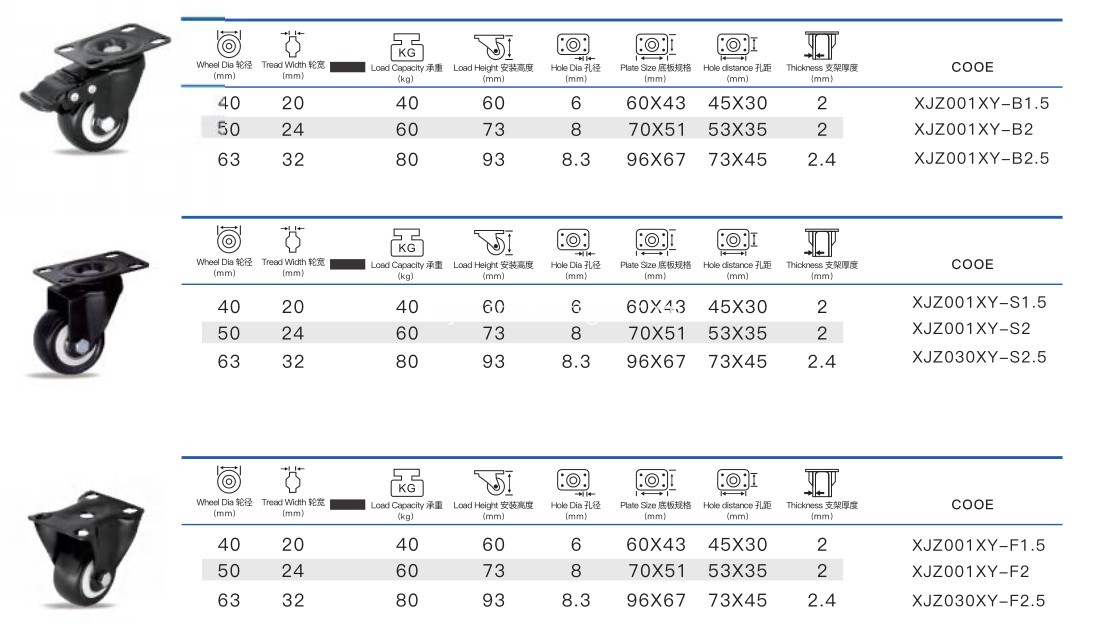 Small Caster Wheels,1.5 Inch Furniture Casters,1.5 Inch Caster Wheel,1.5 Inch Furniture Caster Wheels
Yangjiang Xingyang Industry & Trade Co.,Ltd. , https://www.xycaster.com