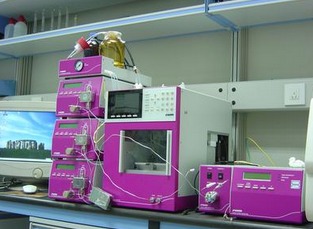 The long-term cornerstone that scientific research instruments want to take is the need for reform and innovation, that is, the realization of research and development of original scientific research equipment to achieve leapfrog development. At present, China also has such research and development capabilities, but what has restricted the pace of research and development?

One of the factors: the "minority" of original ideas. After all, scientific instruments are just a tool. Their roots lie in the lack of original scientific ideas. Guo Guangcan, an academician of the Chinese Academy of Sciences, once said: "If someone proposes new ideas abroad, we will be able to keep up with them and surpass them. However, we must have a certain distance to make original innovations." The original scientific thinking is less. Although it is related to the stage of development of science and technology in China, it is also related to the lack of academic self-confidence, lack of courage to assume failure, and lack of accumulation.

The second factor is the "difficulty" of cooperation and innovation. Now the original scientific ideas often appear in cross-cutting fields. The research and development of scientific instruments, especially the research and development of large scientific devices, require the cooperation and innovation of scientists in different fields. However, in the current scientific research system, there are still cases of fragmentation between different disciplines and academic institutions, lacking the top-level design and guidance of cooperation. Of course, there is a more realistic question: Who will lead the project? Who has ranked first in the results? In the interview, more than one scientist said that it was difficult to cooperate.

The third factor is the "deficiency" of technical personnel. Scientists' ideas must be realized by technical personnel. Original scientific research instruments are often special "custom" single models "orphans." Few companies will undertake such "custom" tasks. First, they feel that the requirements of scientists are "weird"; second, they are too costly to do. Therefore, the research and development of original research instruments requires a special technical talent team. Taking the Chinese Academy of Sciences as an example, almost every institute has its own specialized technical staff and even a processing plant. Today, this team is not as strong as it used to be, and the serious lack of technical talent has already constrained the research and development of scientific instruments.

In the interview, many scientists stated that China's current scientific research management system also to some extent hindered the research and development of innovative scientific equipment. Some scientists said: "Now the use of scientific research funds tends to focus on project support. A scientific research project must be completed in about 3 to 5 years, but the development of instruments and equipment requires long-term technology accumulation. Therefore, project-driven research funding is allocated. Under the model, researchers are less likely to concentrate on technology research and development."
Metal Ballpoint Pen,Twist Metal Ball Pen,Metal Ball Pen
Glee Stationery Firm , http://www.china-stationery-supply.com