Recently, ExxonMobil, a world-renowned non-governmental oil and gas producer, combined with its commercial vehicle lubricant brand Mobil Black Overlord to launch a brand new product - Mobil Delvac Super Gas Engine Oil 15W-40 (Mobil DelvacTM CNG/LNG 15W-40). As a high-performance, heavy-duty engine oil, this product focuses on protecting truck and bus engines fueled with compressed natural gas (CNG) and liquefied natural gas (LNG) and enriches Mobil Blackhead 1, Mobil Blackhead, and Mobil Black. The engine lubricating oil product line of the original commercial vehicle consisting of special engines of the King City Star and Mobil Blackhead gas engines provides a comprehensive and innovative lubricant solution for fleets and individual users equipped with gas engines.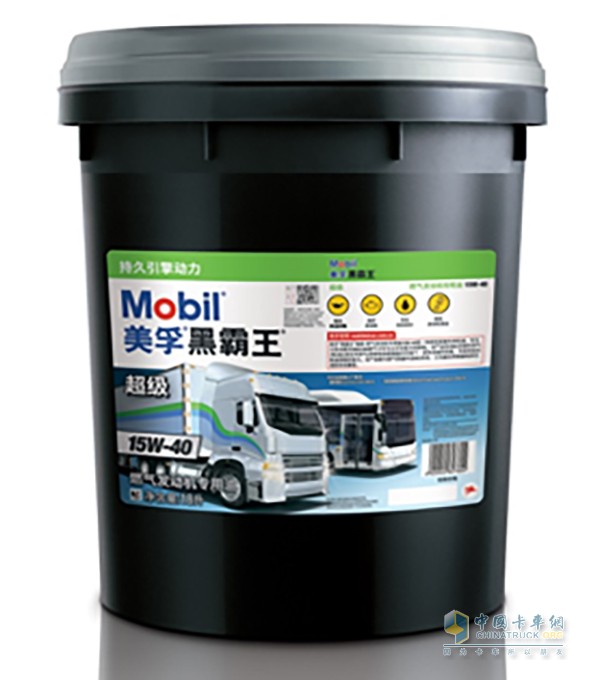 Mobil Blackhead Super Combustion Engine Oil
Focus on R&D of exclusive natural gas engine protection
With more than 50 years of experience, ExxonMobil has excellent technical support in the deployment of gas engine lubricants. The Mobil Blackhead Super Gas Engine Oil 15W-40 introduced this time has the advantages of enhanced corrosion resistance, advanced mechanical wear resistance, extended oil change intervals, and potential cleaning performance, and is suitable for commercial midsize and heavy duty gas engine vehicles. Demand enables a specially designed engine to operate safely under stable and clean conditions and is perfectly compatible with exhaust gas recirculation (EGR) systems, three-way catalysts and other abatement systems.
Enhanced corrosion protection: Corrosion protection for critical components, minimize internal corrosion of gas engines, and help extend engine life.
In a series of test steps that challenged the experimental limits, the Mobil Blackhead Super Gas Engine Oil 15W-40 passed the HTCBT (ASTM D5968) corrosion bench test and the United States Cummins CES 20074 certification, effectively reducing the corrosion of 42% to metal The corrosion of elemental copper is reduced by 59% and lead is reduced by 65%. The experimental results have a confidence of up to 95%.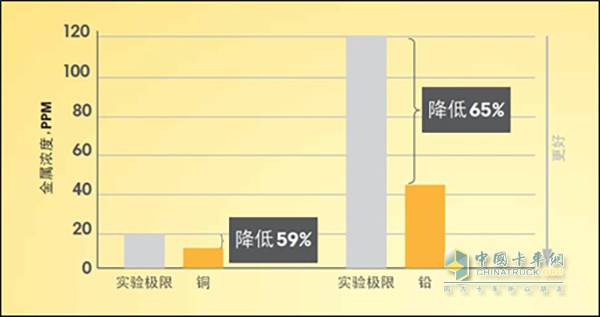 Mobil Darkmaster experimental data
Advanced mechanical wear resistance provides long-term protection for the engine: In the higher combustion stress environment of the gas spark ignition engine, it still has higher metal anti-wear performance, providing long-term protection for the engine, helping to achieve a longer oil change cycle.
The Mobil Black Vane super gas engine oil 15W-40 has a higher base number than the test engine oil and has a strong acid neutralizing capacity. In the Cummins 2007 4 C8.3G engine experiment (this experiment is an original equipment manufacturer-specific experiment), under the lubrication protection of the product, the height loss of the tappet of the engine is reduced by 70%, and the abrasion of the piston liner is reduced by 81%. The DD 50G field test also proved that the product has enhanced metal anti-wear properties relative to the 15W-40 engine oil selected for testing.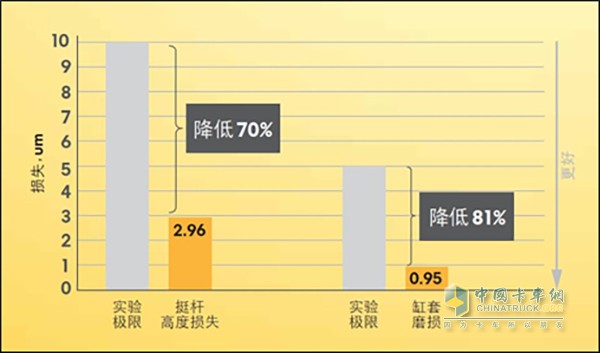 Mobil Darkmaster experimental data
Potential cleaning performance: Effective control of excess sludge due to nitrification of engine oil, reducing surface and internal deposits of engine components.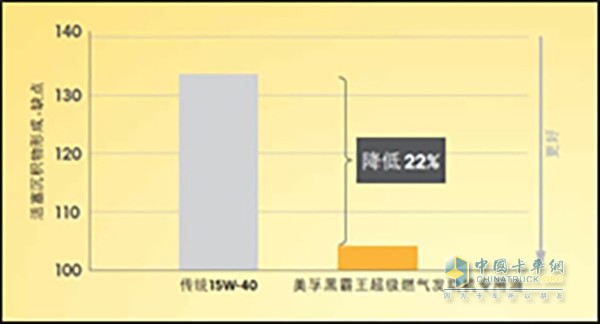 Mobil Darkmaster experimental data
In the NGEO Detroit Diesel 50G series field test and the Cummins 20074 C8.3G engine test, the control power of the Mobil Black Vane super gas engine oil 15W-40 on piston deposits is higher than that of the SAE15W-40 natural gas engine oil used in the test. 22%.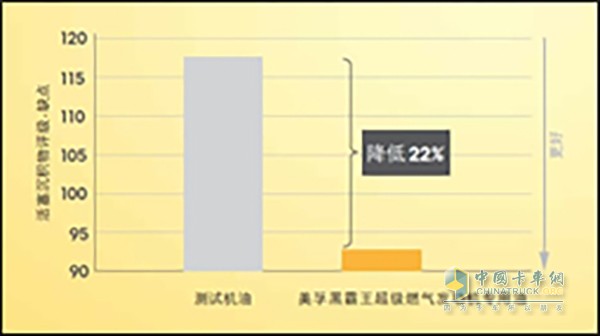 Mobil Darkmaster experimental data
The future of energy is determined by natural gas
As the world's largest developing country, the purification of China's own environment will make an important contribution to the improvement of the world's climate and environment. Natural gas, as a green energy source, is affordable, safe and efficient, and has ample supply. The use of natural gas has contributed to China's efforts to strengthen energy conservation and emission reduction and achieve sustainable development. At present, China has more than one million natural gas vehicles, of which about two-thirds are operating vehicles. It is expected that by 2020, natural gas heavy trucks will account for half of the sales in the heavy truck market, and will gradually become the leading model in the heavy truck market.
Spark-ignition engines fueled with compressed natural gas (CNG) and liquefied natural gas (LNG) have a combustion system that is very different from that of conventional diesel engines. High combustion chamber temperatures result in a simultaneous increase in nitrogen oxides in the exhaust gas, plus natural gas. Gaseous fuel, no lubrication of engine parts. In such a challenging operating environment, oil can easily cause early wear and tear of components due to the dual effects of oil quality degradation and nitrification, resulting in excessive valve subsidence and spark plug fouling, thereby shortening the life of the engine.
Facts have proven that the Mobil Blackhead super gas engine oil 15W-40 has excellent performance under various operating conditions, helps improve engine durability, maintains the engine's lasting power, and helps users minimize the use of compressed natural gas (CNG). The cost of running a liquefied natural gas (LNG) fueled engine. With more than 90 years of experience in R&D, Mobil Blackhead strives to meet the ever-increasing lubrication needs of fleets and individual owners equipped with gas engines, providing escort for heavy truck users' green travel!
About Exxon Mobil
For more than 100 years, customers have trusted ExxonMobil lubricants. ExxonMobil operates product marketing activities in nearly 200 countries and regions around the world. Its products are known for its efficiency, innovation, and professionalism. As an industry leader in synthetic lubricants, ExxonMobil offers a full range of lubricants for the automotive, commercial and industrial sectors.
Bonding Machines are used to weld the antenna and modules of contactless Inlay. Some models of them integrated with embedding and welding functions, which will increase production efficiency greatly. While YUANMINGJIE technology also has simple Manual Spot Welder, this model of machine is easy to operate and maintain.
Bonding Machine,Manual Spot Welder,Antenna And Module Welder
ShenZhen YuanMingJie Technology Co., Ltd. , https://www.ymjcardmachine.com