Recently, Zoomlion Environmental Industry Group has sold all 76 environmental sanitation products of the Sanitation Bureau of Zibo City with a total price of 30 million yuan.
From May onwards, Zibo City adjusted the frequency of cleaning from "two sweeps a day" to "two sweeps and three rushes on a day". The increase in workload has led to shortages of vehicles in various districts and counties in Zibo City. To fill the gap in sanitation vehicles, a supervision group was set up by the Zibo Municipal Party Committee Office, and the Zibu City Municipal Environmental Sanitation Management Office took the lead. -In April, batches of Zoomlion sprinkler trucks, sweeping vehicles, and parapet cars were urgently purchased in batches, totaling 76 vehicles. This provided Zibo City with an in-depth cleansing system and provided a solid equipment protection mechanism.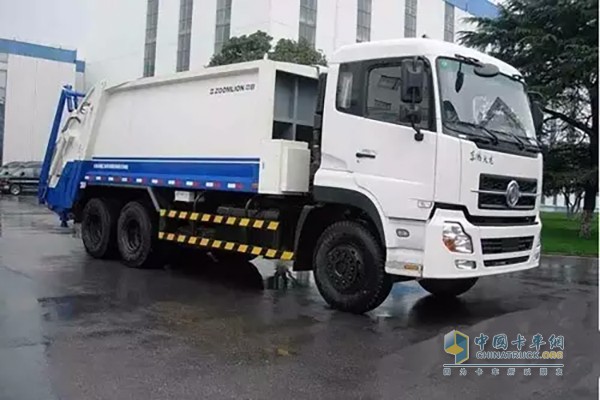 Zoomlion sanitation vehicle
On May 5, the Zibo City Party Committee Office conducted an inspection of the purchasing facilities of all districts and counties and the deep cleaning operations that were tried on six roads. The 6 demonstration roads are equipped with 4 rinsing trucks and 4 washing vehicles. The mechanized washing is the main method. The cleaners in the relevant road sections work in coordination with the operation. The demonstration section is cleaned in a centralized manner, and the road and guardrails are carefully cleaned in depth. Background, fence no dirt.
Secretary of the party group and secretary of the Zhangdian District City Environment and Environment Protection Bureau, Wang Wenyuan, said that by the end of June, the assessment personnel will be organized to test and accept model roads one by one. The acceptance criteria must be no more than 5 grams per square meter of ground dust on the roadway, and not more than one square meter of sidewalks per square meter. 10 grams, road visible garbage (excluding leaves) stay no more than 5 minutes; will be "deep cleaning, with grams on the net" to be implemented.
Wang Hao, Secretary of the Municipal Party Committee of Zibo Municipality, highly appraised the work concept of the Zhangdian District City Environment and Sanitation Administration and the effect of this work.
It's one important part of a Washing Recycling System to guarantee the final products in high impurity. Our machines designed with physical size sorting, Water separating, Air separating ect.

Sorting & Separation Machines include Label Remover,Trommel,Zig-zag
Air Classifier
and Debaler.
Sorting & Separation Machines,Air Classifier,Air Separator,Plastic Trommel Machine
Suzhou Beakeland Machinery Co., Ltd. , http://www.beakelandpm.com