In October 1934, Shanghai Great China Rubber Factory produced the first automobile tire in the country and named it "Double Money". The product has two specifications of 30 × 5 and 32 × 9 and the daily output is 7-9.
This incident broke the situation when foreign tires monopolized the Chinese market.
From then until now, Chinese automobile tires have experienced more than 80 years of history.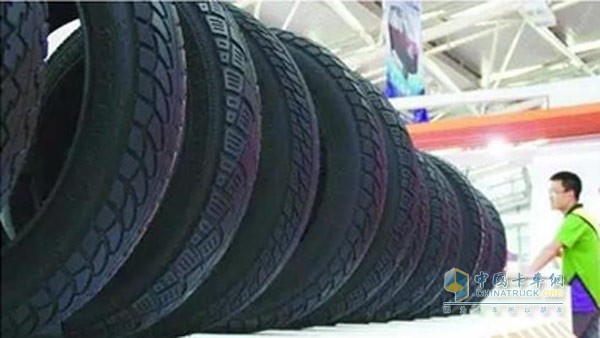 Chinese car tires have experienced more than 80 years of history
Many brands are born
Since 2005, the annual output of China's auto tires has been ranked first in the world for 10 consecutive years, and a complete and complete tire industry system has been formed. It has become the world's largest tire producer and consumer country. Tire products are exported to more than 200 countries in the world. And the area...
After China joined the World Trade Organization, the automotive industry ushered in a period of rapid development. At the same time, the demand for tires has also risen.
As a result, domestic and foreign tire companies have begun to seize this vast market, one after another tire brand was born. At the same time, overcapacity has become a major hidden danger for the tire industry itself.
Giants continue to merge
With reference to the development history of the world's first-line tire brands, it will be found that the road to strength is not so simple.
The ultimate result of the "overcrowding" of the Chinese tire industry is that no more tire brands will continue to exist in the market.
In the list of the world's top 75 tires for several consecutive years, the sales of Bridgestone, Michelin, and Goodyear's Big Three accounted for 30% to 40% of total sales, while in mainland China The total sales of 10 tire companies account for about 10%.
In the process of the rise of these tire giants, mergers and acquisitions have become a powerful tool for their growth and acquisition of overseas markets.
Take the Chinese market as an example:
Goodyear USA acquired Dalian Rubber Plant in 1994;
Michelin in France acquired Shenyang Tire Plant in 1995;
Bridgestone Japan acquired Shenyang No. 3 Rubber Factory in 1996;
......
These tire giants successfully entered the Chinese tire market through similar acquisitions and continued to occupy market share until now.
Disappearance and rise are inevitable
Nowadays, in China, the local tire companies are also catching up with the rising trend. Larger tire brands such as Zhongce, Fengshen, Linglong, Wanli, Double Star, Triangle and Race Wheel are all in the direction of tire companies. go ahead.
In addition to these strong tire brands to see people hope, there are some unknown brands, also have a place in the market can not be ignored.
As the export market continues to be blocked, many tire companies have begun to look more at the domestic, which further exacerbated the fierce competition in the domestic market.
Compared to foreign countries, Chinese domestic companies still lack experience in mergers and acquisitions, but in the past two years, there have been many mergers and acquisitions between tire companies, such as the acquisition of Pirelli in 2015 by Sinochem.
Not surprisingly, in the future Chinese market, some tire brands will disappear, and some companies will become tires foundries. A few super tire companies will also emerge.
Therefore, China will also be born tire giants that can ride the world, these giants may be the best policy, may be Aeolus , it may be Wanli, triangle, race or other companies.
We are supplier all Crank Shaft, 4BE1, 4HF1, S4E2, 6HE1, 4BC2, 4JA1, H07C, EM100, 4D33, 6BB1, 4BB1, 6BF1, 4JG2, W04D, 4D95, 6BG1, 6HH1, EM100,
S6KT, S6D125, DH100, S6D105, 6QA1, 14B, more and more.
Crank Shaft
Crank Shaft,Crankshaft Bearing,Billet Crankshaft,Engine Crankshaft
NINGBO ZHONGWANG AUTO FITTINGS CO.,LTD , http://www.autostarter-alternator.com