Looking back to 2015, there are too many moments worth remembering. Let's take everyone together today to review the 10 best shots of 2015 Xichai .
Technology leads, green power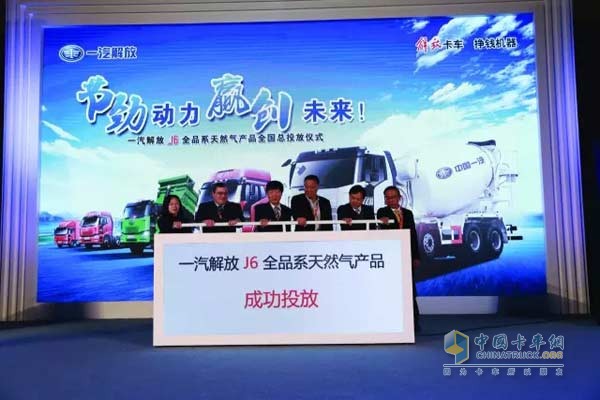 FAW Liberated J6 full range of natural gas products
On February 1, 2015, the FAW J6 full-scale natural gas heavy truck carrying the Xcear Aowei 6SL2 (power coverage 220-290), 6SM2 (power coverage 310-370) and 6SN1 (power 350-420) natural gas engines was launched nationwide. This not only marks Xichai's natural gas engine R&D standards gradually adapting to international standards, but also achieves a full series of coverage of the 170-420 power section of Xichai's natural gas engines. It also marks Xichai's natural gas engines leading China with its high-end quality and leading technologies. New energy commercial vehicle engine development and manufacturing.
Caring for "1+1", Passing Tin Wood Care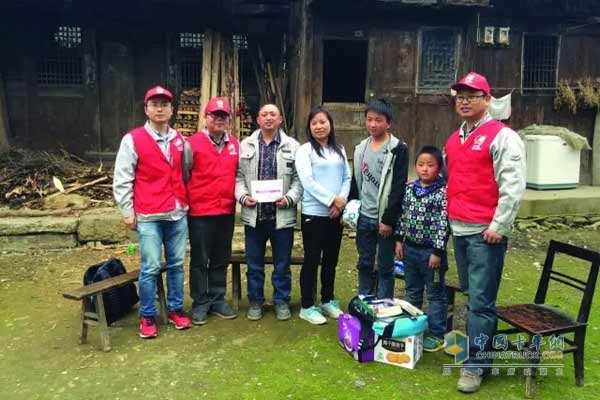 "Love 1+1 Public Welfare Action"
On February 27th, 2015, the "Love 1+1 Public Welfare Aid" was launched. More than 1,000 Xichee employees made a donation of RMB 110,000 to support Xichai's investment through twinning, love funds, love stationery, and love articles. The children of Aowei, Hengwei, and Conway brand users do not give up their studies because of objective factors such as poverty and light up their dreams of going to school.
Efficient logistics new standards, J6 pilot version shocked listing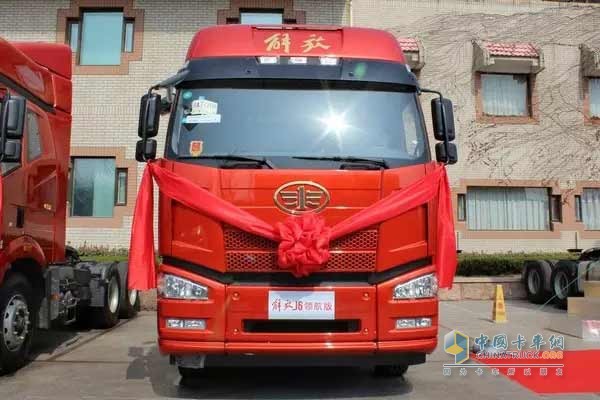 J6 pilot version shocked listing
On March 7, 2015, the new version of Axiom's 11L 460-horsepower J6 pilot version of Xichai was released on the market. The three vehicles in the three regions achieved a total of 1,327 sets of vehicles, an average of 9.9 seconds/set, and created a mythical level. The new version of the Xikai Aowei 11L 460-horsepower four-machine reliability is more powerful. The engine brake is standard, the maximum braking power is 340 horsepower, and there is no need to "pour water" on the next long slope, and the driving brake is reduced. The frequency of use, engine maintenance cycle up to 100,000 km replacement of lubricating oil, 100 km fuel consumption lower than competing products 2-3L.
Aowei "Black Diamond" Shines at Shanghai International Auto Show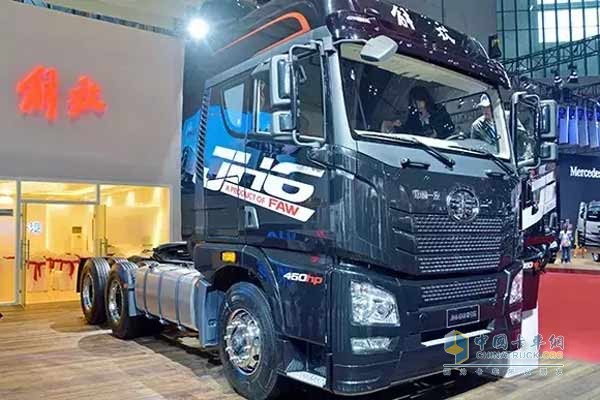 Aowei "Black Diamond" Shines at Shanghai International Auto Show
On April 20th, 2015, the standard heavy-duty lightweight heavy-duty truck JH6 with the standardization of the Xichai Aowei 6DM2 engine shined at the 2015 Shanghai International Auto Show. The most advanced four-valve engine technology was adopted, and the intelligent electronic control data calibration technology was leading. The low wind resistance design and the unique fuel-saving technology have ensured its industry-leading performance of 2-3 liters per 100 kilometers of fuel-efficient, and become a strong foundation for the liberation of vehicles to win the future market.
Parade on the defensive field, Xichai machine as a good stealth hero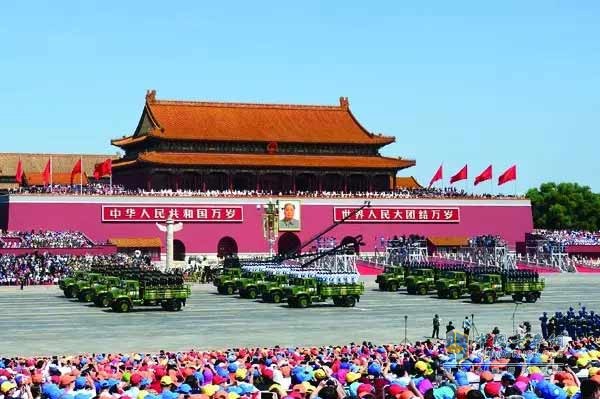 The Xichai Aowei Engine became the hidden hero of the 9.3 parade ground
On September 3, 2015, at the military parade of the 70th anniversary of the victory of the Chinese People's War of Resistance Against Japanese Aggression and World Anti-Fascist War in Tiananmen Square in Beijing, the FAW Liberation "Tiger Tiger" medium-sized high-mobility general tactics were powered by the Xoc engine M01 engine. The vehicle, passing through Tiananmen Square, captured the attention of the world's audience. The Xichai Aowei engine also became a stealth hero on the 9.3 parade ground.
Thanksgiving old friends, heart and soul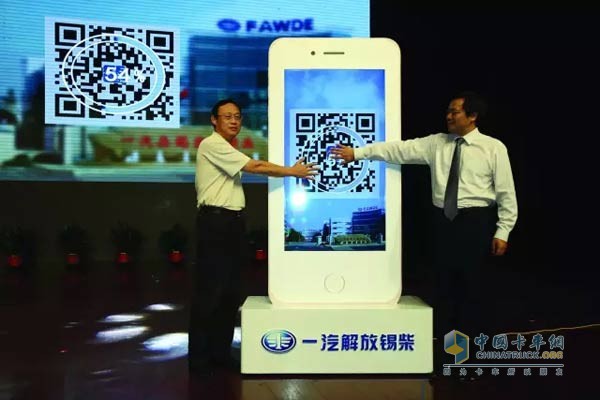 FAW Xichai "Friends" Thanksgiving Trip
On September 26th, 2015, more than 40 old users were invited to attend the "Grateful Old Friends' Tiny Heart'" "FAW Xichai "Friends" Thanksgiving Trip Activity, and together with the national users in the "Wisdom Xichai" Participate in activities on APP and together for Xichai Qingsheng.
"Quality Oscar" Flower Falling Tin Wood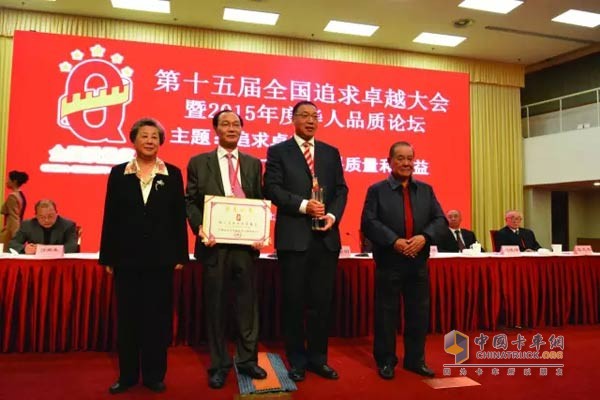 The 15th National Quality Award
On November 4th, the 15th National Quality Award, known as China's "Quality Oscar" and symbolizing the country's highest quality honor, went down.
Xican gives you a different 11·11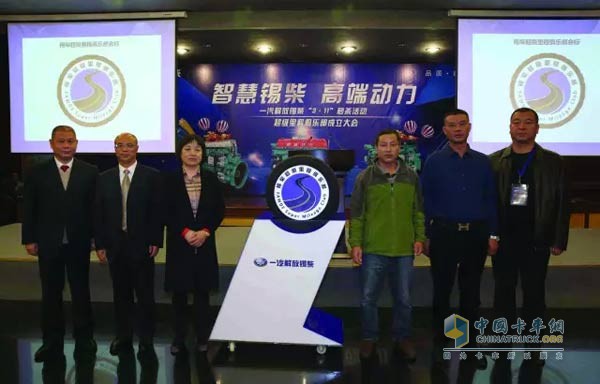 Super Mile Club
On November 11, Xichai took the lead in setting up a super-mileage club in China. It established a platform for Xichai Million Miles members to share experiences, exchange information, and enjoy value-added services. The average engine mileage of the first 40 club members has exceeded 1.1 million kilometers and the highest mileage has reached more than 2.21 million kilometers. On the same day, they participated in the "3.11" spike in Xichai. 11 Aowei 11-liter engines were snatched in less than 1 second. This is another great feast that Xichai meticulously prepared for the masses of users following the launch of the Smart Xichai APP.
Decode the way of quality control of Xichai and discuss the road to building a quality brand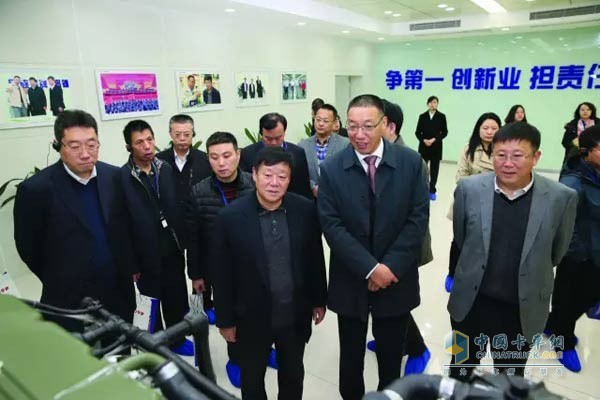 Decoding Xichai Quality Management
On November 24th, organized by the China Quality Association, Xichai's "Quality Management Expert Xichai Xing" organized by Xichai was held in Xixi. Experts from China Quality Association, executive vice president and secretary-general of China Internal Combustion Engine Association Xing Min, Assistant to General Manager of FAW Group Corporation Wang Lizhi, Deputy Mayor of Wuxi City Cao Jiazhong, National Quality Management Expert, OEM Leader, Representative of National Advanced Performance Excellence Enterprise More than 100 people will jointly dissect the quality management of Xichai's characteristics, discuss the road to building a quality brand, and jointly explore the secret behind the high quality of Xichai products.
Aowei heavy machine, heavy truck market NO.1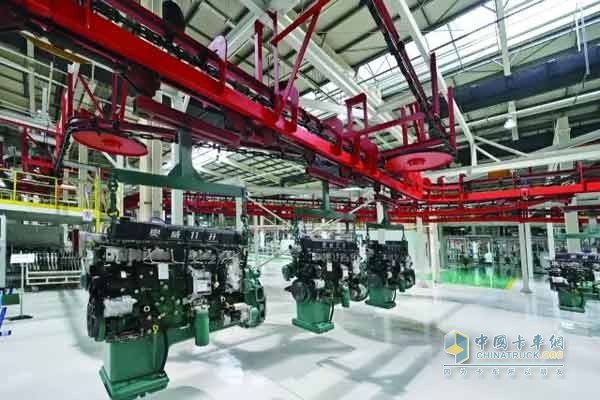 Aowei heavy machine, heavy truck market NO.1
2015 was the last year of the first phase of Xichai's four ventures and was also the year of the "Twelfth Five-Year Plan". This year Xichai people took the initiative to face the great pressure of economic downturn, and the company achieved steady development in adversity. The main technical and economic indicators are still in the forefront of the industry, and profits have exceeded 20% year-on-year. Aowei has exceeded 24.9% of the market for heavy-duty engines with a capacity of over 350 horsepower, an increase of 1.2%, and is the first in the industry. Among them, CA6DM increased by 10.9% year-on-year, and its share in the 11-liter market reached 50.2%, ranking first in the industry for three consecutive years.
Snowkey ice packing equipment applies to the ice packing production line of flake ice, tube ice, plate ice and crushed ice. Snowkey ice packing equipment has several features.
1. Accrate weighing, packing and sealing.
2. Maximum packing speed up to 50 bags/minute
3. Meet HACCP sanitation requirement.
4. Ice can be packed in such size as 2kg, 5kg, 7.5kg and 10kg., etc.
Ice Pack Machine,Ice Packing Equipemnt,Ice Packaging Equipment,Instant Ice Pack For Food Storage
Fujian Snowman Trade Co., Ltd. , https://www.sinoicemachine.com