As major parts and components companies continue to increase their emphasis on the automotive aftermarket and resources, as well as the rapid development of e-commerce, channel integration has become inevitable.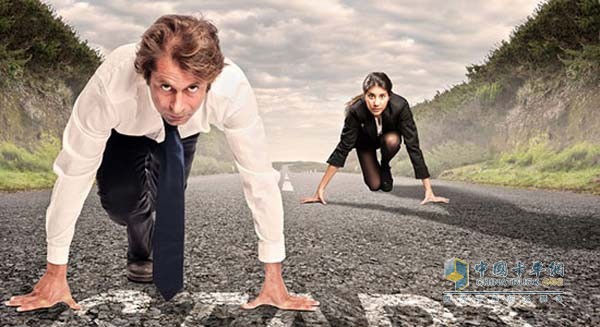 Channel innovation is the key to winning the auto retail market
All along, the channel concentration of China's auto aftermarket has been very low, and it is difficult for dealers to have channel coverage that spans provinces or regions. Also, the geographical characteristics are obvious. In different geographical markets, the demand for products and services will also be different. In addition, end-users have very limited knowledge of the brand, technology, and performance of automotive parts products, which poses significant challenges to the marketing activities of auto parts companies. For example, in Shenzhen, Castrol and other foreign lubricant brands are likely to compete with local brands such as the Great Wall.
The integration of traditional channels includes two modes. The first is the professional product model, which is the mode of large-scale cross-regional operation of single products and multiple brands. Domestic enterprises are good at this model. The second is the single-brand, multi-product model, which puts different product systems under one brand. Bosch, Honeywell and other well-known foreign brands choose this model.
The innovative channel service model is the key to the success of the auto parts companies' aftermarket sales. For multinational auto parts companies to deepen their efforts in China's auto aftermarket, and to manage their mature business models in the foreign aftermarket, they must actively develop sales channels suitable for local development, including traditional sales channels and the integration of online and offline innovation channels.
Hella has been entering the Chinese automotive aftermarket for more than 10 years and has more than 300 dealership stores in China. In response to market competition, they are also broadening channels, such as e-commerce platforms. Bosch is also actively embracing the Internet, in addition to O2O, e-commerce and other areas of investment, they also set up a team of more than 10 people responsible for the Internet-based and cloud-based fleet management system. Valta, which is owned by Johnson Controls, will also adopt the "tradition and innovation" strategy to help users improve their pre-sale service experience.
We are a manufacturer of silicone products in China and Silicone Car Key Cover is our main products. Among silicone car key cover, Nissan silicone car key cover have a good selling in worldwide markets. Our silicone raw material is 100% silicone and haven`t add other impurities. Of course we always use SGS silicone raw material for our silicone car key cover. What`s more we often spray a layer of silicone oil on the surface of car key cover, after this, when silicone car key cover fall on the ground, silicone oil is dust proof, waterproof and have a good touch. What`s more, we have many color options about Nissan silicone car key cover, you can choose the color which you like. As for our company, we have many machine and our own inventory to provide enough store; We also have professional team to design and open the mold, so OEM is welcome. To guarantee the quality of our silicone car key cover, we have a strict production process.Up to know we have Nissan 3 buttons and 4 buttons silicone car key cover. Nissan silicone car key cover with car logo, Nissan 3 buttons silicone car key cover without car logo, Nissan 4 buttons with car logo and Nissan 4 buttons silicone car key cover without car logo. If you want to purchase Nissan silicone car key cover we haven`t, OEM is welcome. We have professional team to open the mold and produce. Price is very competitive
Nissan Silicone Key Cover,Nissan Silicone Key Fob Cover,Nissan Silicone Key Case,Nissan Key Cover
Shenzhen Beautiful Earth technology Co.,Ltd , https://www.siliconekeyfobcover.com