In the circle, there is always a saying that most "hardware engineers" have been confused. The reason is probably that the general boss will assign a brand-new product or scheme to the experienced staff when assigning work, and he dares not use the newbie. The reason why the leaders do this is because the black magic inside the hardware is too much, and is directly related to the product's cost, reliability, and risk control of the project. Therefore, you have to choose more secure options.
For young beginners, how to prove his experience and ability in some jobs, and continue to learn in existing projects, seems to be the standard for whether they can go further.
So for the majority of engineers, is there a tool or a good way to help engineers overcome difficulties, show strength, and increase capacity? Next, Xiao Bian put together the following two small methods, engineers may wish to try.
1. Use a simple learning tool
The habit of many engineers was to constantly switch the official website of the original factories, and then click on the classified information to search for information, or soak in the technical forum to find out the experience of the project shared by the gods. This can easily consume a lot of time. Not to mention, sometimes there is no progress in the design of a complete set of projects.
How can we avoid this problem? It is particularly important to have a huge database that can connect to the major original websites and a good independent search engine.
Take Shiqiang component e-commerce as an example. On its platform, it integrates massive component information and data. The hardware engineer can obtain valuable information by simply inputting the keywords of the required information and information in the search field. Enter the name of the product you are working on. You can immediately get the latest design reference, enter the name of the device you want to know, and see all kinds of brand information and selection information at a glance.
Shiqiang has hundreds of thousands of electronic components and covers industry information, selection guides, optimization solutions, data manuals, test reports and applications in important fields such as industrial electronics, communications and electronics, smart goods, consumer electronics, automotive electronics, and test and measurement. Professional information such as notes, white papers, and development tools can fully support most designs.
This means that engineers can quickly find the information and data they need on this platform, thus saving a lot of time and quickly completing the learning of project data. And the preferred solutions in the above documents are based on a number of real projects. Not only are the device advantages, circuit block diagrams, and device recommendations available, but they can also be used directly by engineers of the same type for R&D.
2, make good use of the experience of others to answer questions
One way to make work simple is to partially "copy" others' experiences. However, this method is often faced with two problems that cannot be avoided. One is how to find these experiences, and the other is to ask others if others are willing to help. So, if someone can help you summarize it.
The technical problem module of E-Commerce E-Commerce in the world not only has real-world case experience based on 24 years of offline service experience, but also allows engineers to use it, as well as asking questions to help engineers solve any problems in the R&D process.
In other words, after encountering engineers in the R&D design process, engineers can first look through the search query method to see if there are any cases that can be directly referenced on the Shiqiang component e-commerce platform. When a solution is found, it can be directly operated. If not, you can also get help by asking questions online. In just two steps, engineers quickly face the challenges they face in the R&D process.
It is worth mentioning that this team of technical experts from Siqiang's component e-commerce providers, original technical experts, and technology giants from Shiqiang, a team of three-party technical experts, will work together to help on-line within 24 hours. Ask the engineer to solve the problem.
Aluminium Castings - High Pressure Castings
High pressure castings which we also called die casting, is a processing way mainly used for aluminium alloy material.
The parts from this processing way normally with the feature of higher density, better surface finish and dimensions consistency compared with other aluminum casting parts.
The aluminium castings are mainly used in the field of automobiles, parts of faucet, connector aluminium housing, gears etc..
Our advantage:
1. High and stable quality
2. Strict control on raw material sourcing and inspection
3. Timely feedback on any question
4. Short lead time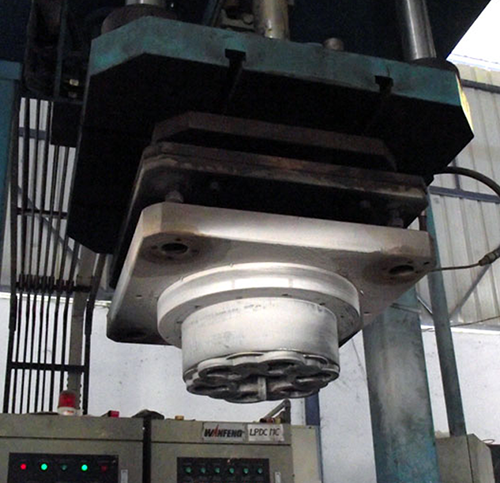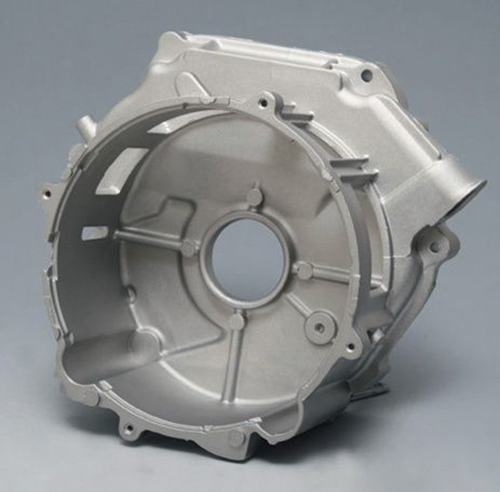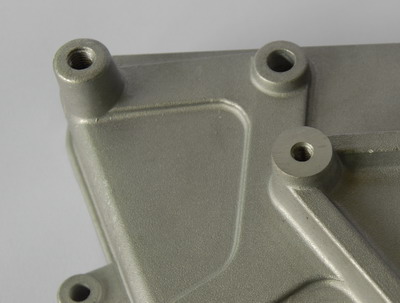 High Pressure Castings
High Pressure Castings,High Pressure Die Casting,High Pressure Aluminum Castings,High Pressure Zinc Die Casting
Dandong Hengrui Machinery Co., Ltd. , http://www.hrcastings.com