At the end of 2014, during a visit to Thailand by Premier Li Keqiang, there were two items in the memorandum signed with the Thai government that dealt with agricultural products: rice for high-speed rail and rubber-for-high-speed rail.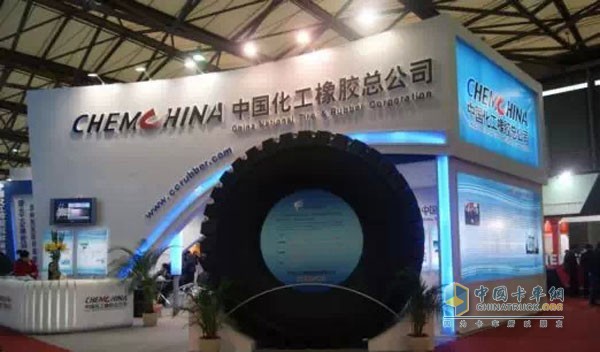 Sinochem Accelerates Expansion of Overseas Rubber Business
It is reported that the rubber negotiation process is extremely difficult. After several rounds of negotiations, the two parties eventually signed a framework agreement, but details are still being finalized.
The Chinese negotiator is China National Chemical Corporation (hereinafter referred to as "Sinochem"). Sinochem will import 200,000 tons of rubber from Thailand in the rubber-for-high-speed railway agreement. However, due to the fact that the market price of rubber in Thailand is higher than that in the international market, in order to avoid price inversion, the two sides have conducted long negotiations on the issue of import prices.
Continuously expand overseas business
As one of the earliest state-owned foreign trade companies, Sinochem has long been engaged in the import and export trade of petroleum, chemical fertilizers, and other commodities. However, with the transformation of foreign trade management systems, the development of enterprises has encountered challenges. Now, Sinochem is accelerating the deployment of its overseas business around the "One Belt and One Road".
Sinochem International is a listed company under Sinochem, and natural rubber accounts for nearly 30% of Sinochem International's performance.
Thailand is the world's largest rubber producer and exporter. In late 2014, the Thai Agricultural Economics Office stated that Thailand's rubber production in 2014/2015 is expected to increase by 2.6% to 4.43 million tons. Despite the difficult negotiations, for Sinochem, cooperation with Thailand in the rubber industry is an indispensable step in overseas strategy.
Since 2004, Sinochem's rubber business has started its transition from simple trade to upstream processing. Immediately, Sinochem International acquired three private rubber manufacturing companies in Yunnan and Hainan. At that time, China's domestic rubber production capacity was only over 600,000 tons, while the domestic market demand was over 2.5 million tons, and the foreign dependence was over 70%.
In China, only some of the hot soil resources in the western part of Hainan and Xishuangbanna, Yunnan can be used for rubber cultivation, and quality resources are basically foreign. After setting up an annual production capacity of 100,000 tons in China, Sinochem International began to prepare for overseas expansion. In 2007, Sinochem International acquired a factory in Malaysia. In the following year, Sinochem International acquired Singapore-listed company GMG, used the GMG platform, and in 2010 acquired De Meixing, the originator of Thai natural rubber. Two years later, China International acquired a 35% stake in Belgian SIAT for 1.6 billion yuan, becoming its second largest shareholder.
Even in the downturn of the industry, Sinochem's overseas expansion has not stopped. Zhang Zenggen, assistant president of Sinochem Corporation and chairman of Sinochem International, revealed that the future acquisition will continue to further enrich the upstream resources and industrial chain. Sinochem International's 2015 sales target for natural rubber is 1 million tons.
Overseas development is not easy
Chung Hengde, general manager of Sinochem International, said that after the acquisition of Malaysian Omar Rubber Company in 2007, it was decided to remove the original management team to take over the factory and found that it would not work. The acquisition of raw materials in the local area requires contacts. Even if there is a higher price, there will be few decades of friendship, and the rubber farmers and the plastic dealers are unwilling to cooperate. After one year of painful period, after paying the tuition fees, the company invited the original management team back. Sinochem only provided support from the finance, management system, capital, and market. Now, the factory's production and profitability are stable.
In addition to post-investment control, there are political and diplomatic issues that need to be addressed. Sinochem International's natural rubber business is mostly planted and processed in Southeast Asia and Africa. In countries where the political and market environment is not very stable, they often face great risks. Zhang Zengen said that Sinochem and its partners are gradually forming a unique variety of cooperation models to reduce investment risks.
As of the end of 2014, Sinochem's overseas assets totaled more than 250 billion yuan, accounting for more than 70% of the total assets of the group, and realized profits of nearly 6 billion yuan, accounting for about half of the group's total profit.
For some companies, the share of overseas assets and income in total revenue is often used by the outside world to measure the extent of their overseas business development. However, nowadays, the important topic of overseas strategy is not only income and assets. How to integrate into the local society may be a lesson for the localization of central enterprises.
Every new place in Sinochem will have an in-depth understanding of local religions and customs. Zhang Zenggen said: "It is necessary not only to learn the local language, but also to know the basic behavior and value orientation of the local people."
High Precision CAT SLA Side Lock End Mill Holder, apply to the holder of a DIN1835-B with a solid surface of the cutting tool, high speed and high precision machining .Mechanical spindle and cutting tools and other accessories.High Precision CAT shank Tool Holder ,balanced G6.3 or G2.5 For choose.We are specializing in the production of CAT SLA Side Lock End Mill Holder, we can to figure to sample processing, and perfect after-sales service and technical support. Looking forward to your cooperation!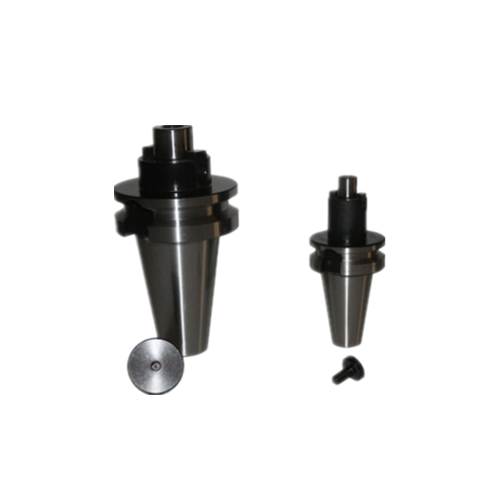 End Mill Holder,Milling Cat End Mill Holder,Precision Cat End Mill Holder,Cat End Mill Holder
JINING QINFENG MACHINERY HARDWARE CO.,LTD , https://www.qftoolholder.com