On September 2, 2017, after the summer heat, the autumn mood gradually became stronger and the weather became cooler and breezy. In the capital of Nanjing, the capital of six dynasties, ten Liugong B160CL bulldozers lined up in a row, quite spectacular! The equipment delivery ceremony for the large-scale purchase of ten Liugong B160CL bulldozers is being held here.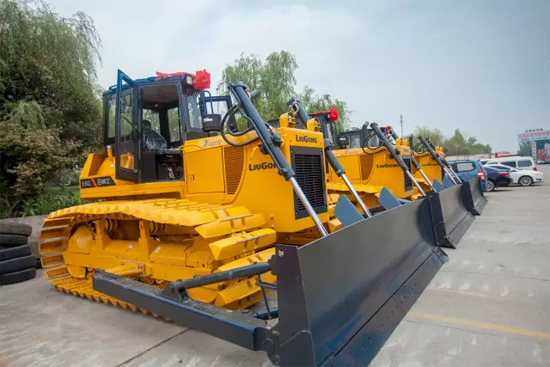 Liugong B160CL bulldozer

Site: Delivery Ceremony

The customer Mr. Hu was an old friend of Liugong in 2011. After purchasing two Liugong bulldozers in February 2011, he purchased an additional five units in March, April and June. With 7 years of trust and support, Mr. Hu and Liu Gong have forged a deep bond of affection. He not only buys himself, but also buys it with friends. Mr. Hu said that many of his friends said that he was a Willow worker and was willing to advertise Liugong at any time. Ten Liugong bulldozers purchased in this project are mainly used for municipal infrastructure construction.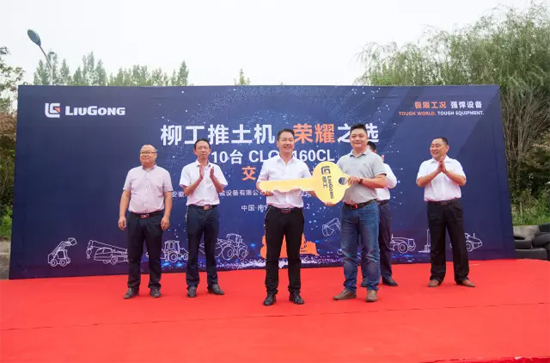 Delivery ceremony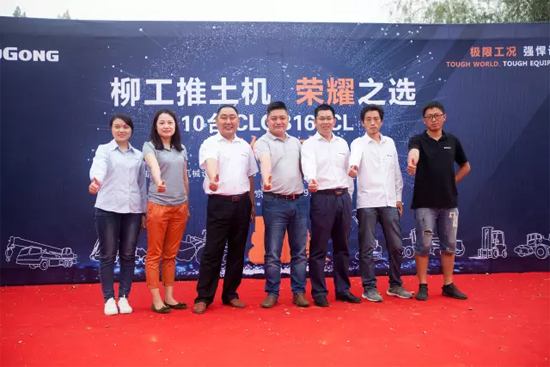 Live photo

Liugong B160CL bulldozer is a highly recognized product in the market. In December of last year, a company purchased 20 photovoltaic bases for desert lands at one time. The responsible person of the base stated that the Liugong 160CL bulldozers' work efficiency is very high. Not only that, but Liugong's complete set of solutions for late-stage services is also in place.
Product: Pushback
Liugong has always been guided by customer needs and adhered to customer suggestions as the ultimate source of product enhancement. After undergoing 40 improvements, B160CL is reborn and brings you a wealth of new experiences.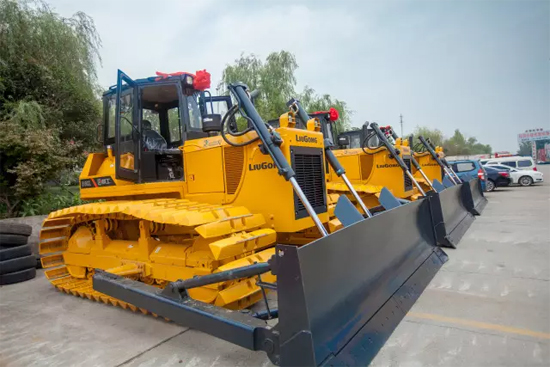 Liugong B160CL bulldozer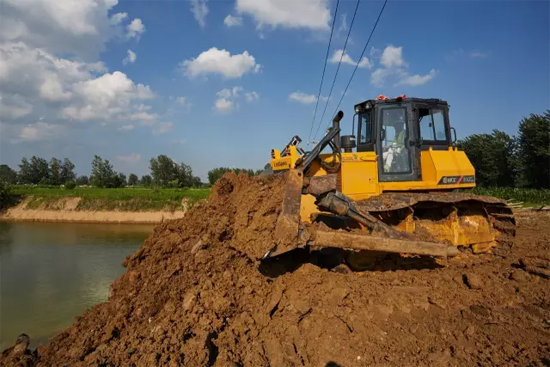 Construction Site

Ten upgrades, more excellence
Adopting the industry-preferred Weichai Three-Emission EFI engine (WP10G178E355), 93 sand filter to enhance the intake filter system, air-cooled CAC system, the overall power is more powerful, high efficiency and low consumption, environmental protection and reliable.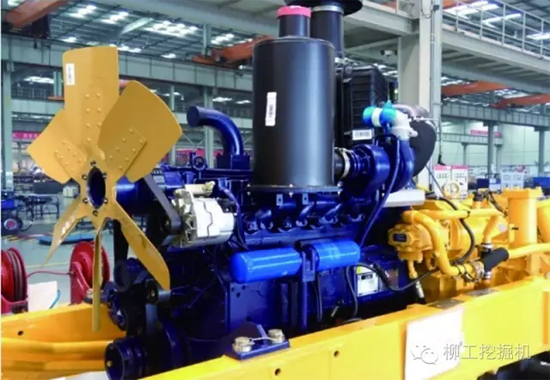 Ten upgrades, more excellence

The international leading modular aluminum panel tilt type radiator has high heat dissipation performance, high reliability, and more convenient maintenance.
Blade upgrade hydraulic system upgrades, blade lift efficiency increased by 8%.
Box-type blade welding structure optimization and improvement, a substantial increase in structural strength, blade adaptability to adverse conditions, the overall horizontal support, easy installation, higher strength.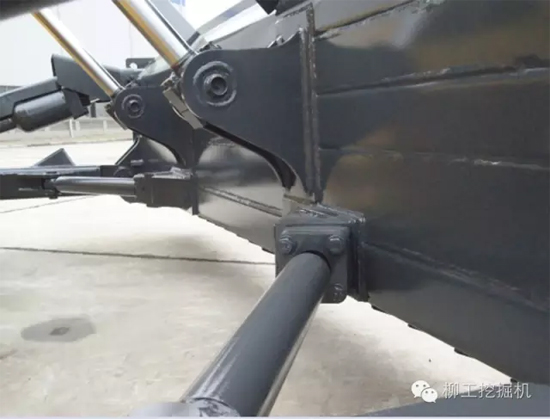 Box-type blade welding structure optimization and improvement

Fuel tank capacity is increased by 350L, capacity is increased by 15%, continuous operation time is longer and operation efficiency is improved.
The new design of an independent closed dust cab has greatly improved the sealing performance and reduced the noise by 2 decibels.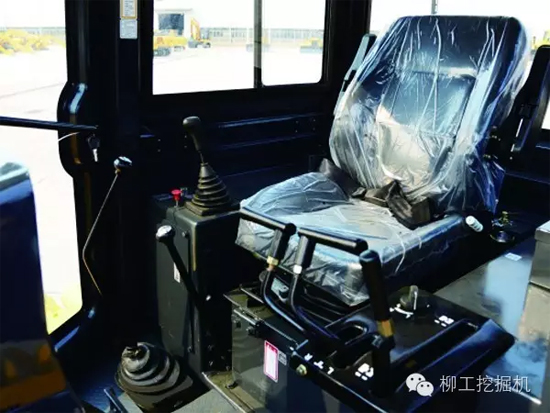 Newly designed independently enclosed dust-proof cab

The instrument adopts a large-screen color LCD plus electronic display, adopts CAN bus communication, and monitors the running status of the machine in real time.
The cab is ergonomically designed, the height of the seat can be adjusted, and the arm placement is more comfortable. The addition of coat hooks, cup holders, tool boxes, sunshades, and large rearview mirrors are optimized to improve driving comfort.
Optimize the design of metal instrument covers, improve reliability, improve sealing, reduce the volume, increase the cab operating space by 20%, and upgrade the hand throttle and foot throttle to an electric control type. The operation is light, accurate, and highly reliable.
The appearance of the new color, especially the overall upgrade to Liugong the latest paint on the 3rd, the overall appearance, high quality paint. (This article is from Liugong)
Related news: Liugong Bulldozer Machinery
Ordinary Type Hydraulic Cable Reel Stand
Cable reel stand is used to lift, support and stabilise low and high voltage cable drums to enable efficient cable laying and pulling for low and high voltage cables.
It is applicable to the placement of the Cable Tray,hydraulic lifting,carrying the weight of a large.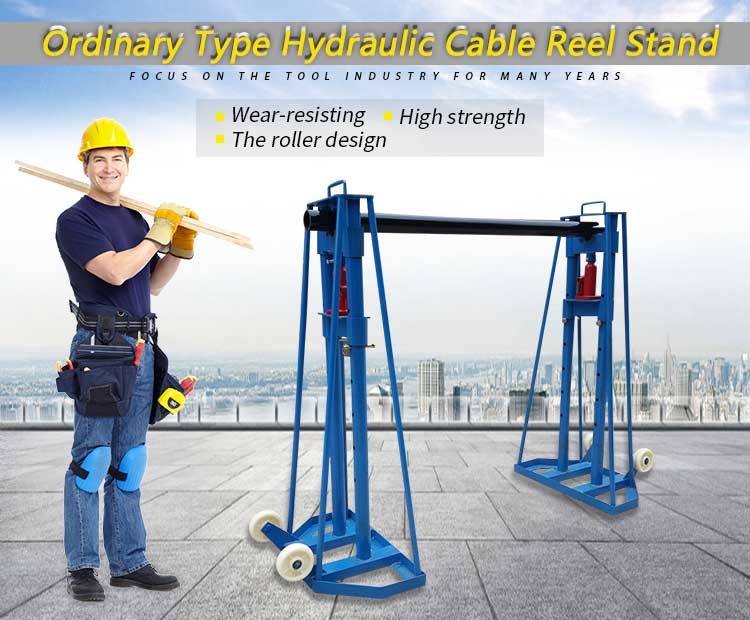 Product Details:
The bottom with small wheels,easy to move,can be equipped with a braking device,using the foot brake.
Cable reel stand is almost indispensable for use in the cable yard. Versatile and easily adjustable within seconds to accommodate a vast range of drums. Excellent all round stability, fitted with wheels to be easily moved by one person. Supplied complete with spindle bar and locking collars.
Application:
Cable Reel Stand applied in the supporting of cable drum. With trapezoidal structure, it can be applied in different kinds of reel specification. Hydraulic lifting make it lift easily, trundles installed on the bottom make it easy to move, simple operation, secure and durable.
Cable Reel Stand
Cable Reel Stand,Cable Reel Holder,Wire Reel Stands,Electrical Cable Reel Stands
Hebei Long Zhuo Trade Co., Ltd. , https://www.hblongzhuo.com