In the past 10 years, the development speed of China's tire industry has doubled. However, in the past two years, due to the economic slowdown, while major exporting countries have continuously raised trade barriers, and domestic tires have suffered from serious overcapacity and other unfavorable factors, Chinese tires have stepped on the brakes in the past two years and started to slow down.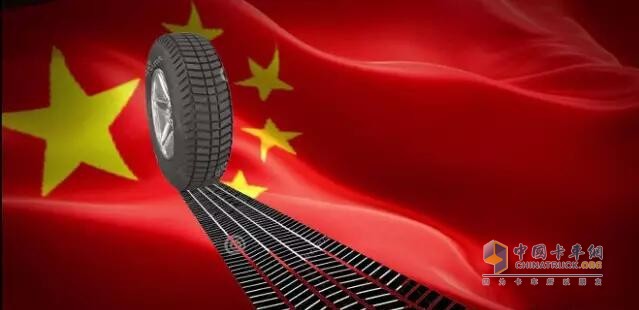 China tire emergency brake
At present, China is the world's largest tire market. China's tire industry has grown at an unprecedented rate both in tire production and consumption. This is mainly due to the rapid development of China's auto industry. According to incomplete estimates, there are about 230 tire manufacturers in China today. China's tire industry is mainly concentrated in Shandong, Jiangsu and Zhejiang. Shandong's truck and bus tires account for about 50% of the country's total, and passenger tires account for more than 25% of the country's total. Jiangsu and Zhejiang together accounted for more than 50% of the national car tires.
The unrestrained development eventually led to the abnormal development of China's tires, and the highly fragmented industry led to extremely cruel competition, especially in price competition. Most medium-sized tire companies operate at low profits. As long as the price of raw materials is slightly disturbing, these tire companies will directly affect their survival. In the days when natural rubber was oversupplied and the price of oil went down, these tire companies lived up to their lives. However, as the price of raw materials began to rise, these tire companies had to raise the ex-factory price of the tires. The once proud price advantage was gradually disappearing, both in the domestic market and in the export market.
In 2016, China exported a total of 12.8 billion U.S. dollars of tires, a year-on-year decrease of 6.9%, and exported more than 200 countries. The United States is still the largest exporter of Chinese tires. In 2016, US tires were exported to the United States at a value of 2.1 billion U.S. dollars, accounting for 16.3% of total exports. As a result of the impact of the United States' double reaction, the export of Chinese truck and passenger car tires has been severely frustrated. The United Kingdom is the second largest exporter of tires in China, with total exports of US$541 million, or 4.2% of the total. Brazil, India, Mexico, Australia, Iran, Arabia, and Germany are also important exporters of Chinese tires.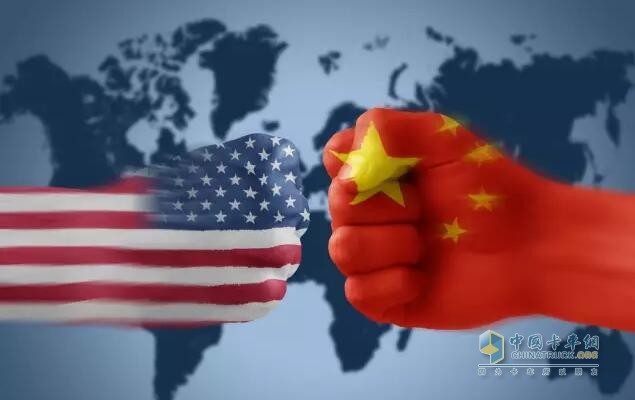 Sino-American Tire Game
Currently, the world's leading tire companies basically have their own product manufacturing plants in China, Michelin (2 factories); Bridgestone (6 factories); Goodyear (2 factories); German horse brand (2 factories) Pirelli (2 factories); Yokohama (3 factories); Hankook (4 factories); Kumho (3 factories). Manufacturers represented by Goodyear, German Horse Brands, Yokohama, and Dunlop have all increased their investment in China and expanded their production capacity in recent years. Started a new round of shock waves on Chinese tyres.
Although the development of Chinese tire companies faces many unfavorable factors, it does not stop Chinese tires from catching up with the world's leading brands. In 2015, China National Chemical Corporation completed the acquisition of Pirelli by US$7.7 billion, and DoubleStar is also making efforts to acquire Kumho. It is believed that there will be more such acquisitions in the future.
In addition to acquisitions, Chinese tire companies have also begun to go abroad to avoid double trade barriers by building factories overseas. Nanyang has become a favorite place for Chinese tires to invest and build factories. It is the main origin of natural rubber, rubber prices are lower, supply is more abundant, and there is also ample cheap labor. Delicatessen, Zhongce, Sen Qilin and Double Money have all set up factories in Thailand.
Since the beginning of 2015, the Chinese government has proposed to remove production capacity from the manufacturing industry, and the tire industry has taken the lead. At the same time, "Made in China 2025" proposed to carry out industrial upgrading, tire industry once again become the focus. Under the dual pressure, the backward production capacity of tires is gradually being phased out. Small and medium-sized tire enterprises mainly based in Dongying have already entered the phase of integration and elimination. In the future, the highly decentralized tires in China will be eased, and the tire production capacity will be more concentrated.
After China's tires developed like crazy for so many years, this foot brake stepped on, there must be a lot of tire companies have been thrown out of the car. However, in order for China's tire industry to develop in a sustainable and healthy manner, reforms are necessary. The chaotic Chinese tires need to stop and think about how the future is going!
The uncoiler is a special equipment for metal plate leveling. It is used for leveling steel plates and uneven plates. It can be used to form unwinding, leveling, shearing production lines and other plate product production lines according to relevant configurations.
1.Suitable to process: Color steel plate
2.Width of the plate: 1000-1250mm
3.Dimensions: 3.6*1.75*2.91m
4.Power: 5.5+4kw
5.Voltage: 380V 50Hz 3phases
Automatic Decoiler,Hydraulic Decoiler,Electric Decoiler Machine
Cangzhou Feiyang Machiney Manufacturing Co., Ltd. , https://www.coldformingmachines.com