A company in Nanchang bidding for gasoline and diesel generators in Ito Nanchang Public Resource Trading Center in Nanchang, Nanchang County, Nanchang County in Jiangxi Province [2016] Plan No. 561001 requires that the Nanchang County Public Resource Trading Center be commissioned by the Nanchang County City Investment Project to purchase the required items for inquiries.
First, the procurement item number: NCXZFCG2016-561001ZB
2. Procurement Project Name: Nanchang County Chengtou Lintang Experimental School Generator Purchase Project III. Qualification Requirements for Suppliers:
(1) A legal entity that has the ability to independently assume civil liability and is registered within the territory of the People's Republic of China;
(2) Having a good record of paying taxes and social security funds according to law (provide a copy of the official seal);
(3) In the three years prior to participating in government procurement activities, there was no major violation record in the business activities (provided written commitment letter);
(4) If the bidder is an agent, it must have a unique authorization letter issued by the manufacturer for the project and a technical parameter confirmation letter and an original copy of the after-sales service commitment letter. 4. Brief description of the bidding project and main technical parameters:
No. Item Approval Number Purchase Name Quantity 1
Nancai Cai [2016] No. 561001 Liantang Experimental School Generator Set 1 Purchase Budget: RMB 150,000 Equipment List:
1, the number;
Ring Taiwan 2, technical parameter parameters:
The overall technical parameters of the unit common power: 58KW
Rated voltage: 400V
Rated frequency: 50HZ
Rated speed: 1500PM
Start mode: Electric start battery voltage: 24V
Power factor: COS Φ = 0.8 (lagging)
Phase number: 3-phase relative voltage setting range: ≥5%
Transient voltage regulation rate: -15% - +20%
Steady-state frequency adjustment rate: ≤±1%
Transient frequency adjustment rate: ≤0-5% ESC/5% Mechanical Dimensions Length*Width*High: 2200×800×1500(MM)
Unit weight: 1200KG
Common technical parameters of diesel engine power: 84KW
Type: Internal Combustion Reciprocating Diesel Engine Cooling Method: Self-closing Fan Cooling Overspeed and Overload Capacity: 10%
Cylinder arrangement: Inline displacement: 4.33L
Speed ​​Control Mode: Mechanical Speed ​​Adjusting Generator Technical Parameters Common Power: 58KW
Voltage Regulation: AVR
Rated voltage: 400V
Rated frequency: 50HZ
Insulation class: Grade H Excitation: Brushless Excitation Wiring: Star Connection Waveform distortion: <4%
Control system integrated, front: meter display, status display, operation control, front and rear doors can be opened to repair the battery model: 200A/H
Description: Diesel generator set includes: engine system, generator system, unit fixed in place facilities, fuel supply system, 8-hour base tank, smoke exhaust silencing system, battery and battery cable, damping device, random technical documents and Manuals, etc.
V. The inquiry documents can be collected from the October 27, 2016 to November 3, 2016 at 11:00 (working time) at the Government Procurement Department of the Public Resource Trading Center of Nanchang County.
Need to provide the following materials:
1. A copy of the valid business license, organization code certificate, and tax registration certificate of the country (land) tax of the bidder;
2. The letter of introduction of the bidding company unit (with official seal);
3. A copy of a valid ID card of the applicant;
4, bring U disk to copy the tender documents;
Sixth, the deadline for the submission of tender documents: November 4, 2016 15:00 pm
VII. Place of Bidding Documents: Competitive Negotiation Room of Public Resource Trading Center of Nanchang County VIII. Opening Time: November 4th, 2016, 15:00 PM
9. Bid Opening Place: Nanchang County Public Resource Exchange Center Competitive Negotiation Room There are many generator brands in the market. Various brands are overwhelmed. Consumers also look at the confusion. With these brand recommendations, where do consumers go from here? Here, Ito Electric tells you not to be nervous. Ito Electric will recommend a suitable generator to you. Now calm down and listen to me slowly. The generator is an emergency product. It will be used in the absence of power. Will there be electricity and generators? Under normal circumstances, construction sites, mining operations, outdoor, and home power outages can only be used. At this time, consumers will start consulting with generators, gasoline generators, diesel generators, and silent generators.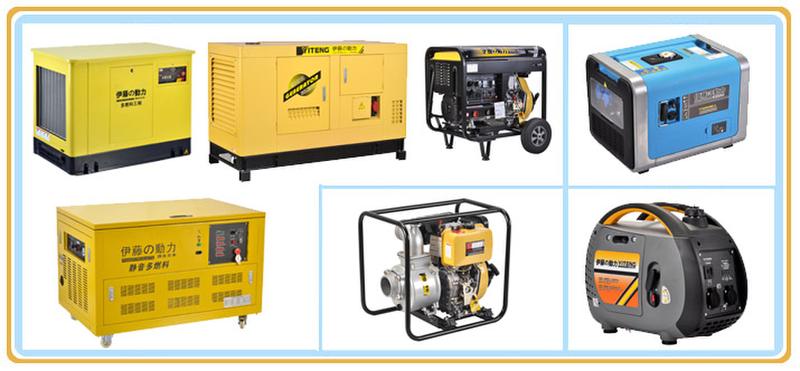 So which generator is right for you? Site construction We generally recommend diesel generators because the power required for this industry operation is large, which is also the power of diesel engines. Diesel generators we have from 3 kilowatts to 500 kilowatts. Can fully meet the needs of consumers, then the home power outage what generator? This we will recommend gasoline, because the gasoline generator is cheaper and usually 2-3 kilowatts is enough for a family to use. However, some customers have high noise requirements. They should not make any noise. At this time, we will recommend digital inverter generators. Digital inverter generators are small in size, low in noise, and stable in voltage. We can do this from 1 kW to 8 kW! The same can meet the needs of consumers! Good to see here, parents should know that the generator is more suitable for you.
We can supply big range of such brass casting parts, including investment casting and Sand Casting
Sand Casting method (Sand Casting)
Using Sand as Mold material, according to the different components of Sand can be subdivided into wet Sand casting method of Green Sand Mold), surface Dry Sand casting method (Dry Sand Mold), and so on, but not all are available in the casting.
Advantage is lower cost, because the sand mold use reusable;
Lost wax Casting, Investment Casting
This method can be as the outer membrane casting method and the solid casting method.
To copy wax casting items required first, and then into the pool with ceramic and stay dry, make with wax replica is covered a layer of ceramic outer membrane, repeat steps until enough to support outer membrane casting process (about 1/4 inch to 1/8 inch), then the wax melting mould, and out of mold. Then mold need to high temperature for many times, enhance behind the hardness could be used in the casting.
This method has good accuracy, can be used as a high melting point metal, such as titanium casting.
B. Main particulars
MAIN PARTICULARS

Material for product

brass

Standard

ASTM, ASME, DIN, JIS, ISO, BS, API, EN

Certificate

ISO9001

Dimension

As per drawing, as large as we can

Processing

Step1:investment casting or sand casting

Step2:turning, milling, drilling, grinding, threading, CNC Machining, boring

Finishing surface

Machined surface with oil, blasting and painting, anodize, polishing, powder painting, electrophoretic coating-

Marking

as per clients` requirements

Inspection

material, construction, dimension, heat treatment, hardness, NDT

Quality

ISO9001, PPAP control production

Lead time

20-30 days for sample, consult with customer for mass production

Delivery

Express for sample, ocean shipping/air for mass production

Our Capabilities

CNC machining, CNC center machining, drilling, milling, turning, grinding, tapping, boring

Engineering & manufacturing services

R&D process, tooling and gauging design, product design

Integrated CAD/CAM system, test and measuring

Others

Recyclable, in line with environmental requirements and standards, and reliable
C. Construction
Construction by casting and machining
D Workmanship
The workmanship have good production practice. Care are taken to ensure High accuracy and smooth surfaces
E. Certificates
- Material certificates
- Measuring reports
- Inspection protocol
- NDT reports
- Fixed certificate: ISO9001 certificate
Our service
Besides above the general specifications, we can also supply some specific machining parts as clients' requirements.
Package and shipping
Export cartons, pallets, wooden cases, Polybags
container package and container transportation
Brass Casting Parts,Oem Brass Casting Parts,Brass Sand Casting,Brass Sand Casting Parts
Shinvast Industry Ltd , http://www.shinvastindustry.com