At the Shanghai Auto Show 2017, Shaanxi
Fast
Group Co.,
Ltd.
("Fashite") launched a total of more than 10 new products. Including S automatic
transmission
C16JZSDQXL260, next-generation integrated AMT transmission F16JZ22, 9-speed hydraulic automatic transmission FC8A120, new energy automatic transmission (pure electric) 4E50, new energy automatic transmission (hybrid) 5HS90T, wheel reducer FJXBL400, The seven products including the parallel hydraulic retarder FHB400 are released for the first time.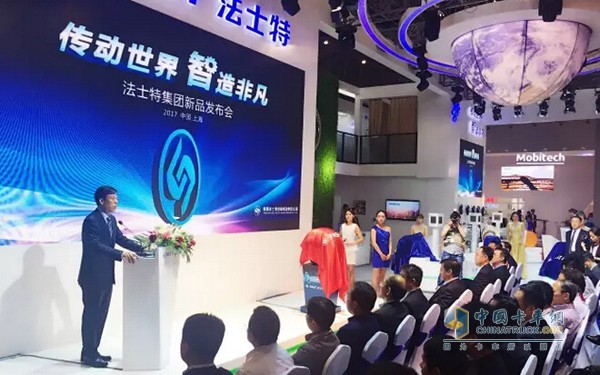 During the Shanghai Auto Show in 2017, Shaanxi Fast Group (Fast) has launched more than 10 new products
"5221" Strategy Leads Development
The "5221" strategy is an important core of Fast's "Thirteenth Five-Year Plan": by the end of the "Thirteenth Five-Year Plan", Fast will achieve a 50% share of traditional mechanical transmissions and sales in the domestic aftermarket, as well as intelligent and new energy product markets. The sales revenue accounted for 20%, the international market sales accounted for 20%, and the capital market and new industry revenue accounted for 10%.
Yan Jianbo, chairman of the Fast Group, briefed reporters on the connotation of the "5221" strategy. He said that companies must have a clear strategic positioning for in-depth development. The country proposes supply-side reforms to combine market demand and supply well. In order to achieve this goal, first of all, companies must be refined, specialized, and strong. In this context, Fast's "5221" strategy came into being. "Although the '5221' strategy has only been advanced for more than a year since it was officially proposed, we have done a lot of preliminary work. In the past five years, Fast has been making strategic plans." Yan Jianbo told reporters, "With With the increase in market demand for high-end, smart, and networked products, Fast has made great breakthroughs in its products. The products displayed at the Shanghai Auto Show are the results of Fast's product structure adjustment."
In addition, Fast has continued its advancement in overseas markets. The company's carrier in the Southeast Asian market is the Fast Thai factory, and as a basis for the deeper market in ASEAN. "Faster's Thai factory started planning five years ago and started production three years ago. We believe that companies need to grow and cannot be confined to the domestic market. In Eastern Europe, we also have a sales and service network for many large vehicles in the region. The company supported them," Yan Jianbo told reporters. "These are concrete expressions of the '5221' strategy."
Studying core technologies to achieve fruitful results
In 2016, it achieved a good result of "double breaking 10 billion yuan." In the first quarter of this year, Fast sales revenue increased by 110% compared to the same period last year. "In the first quarter of this year, Fast achieved very good results. This is related to the good development of the industry as a whole, but Fast's own efforts are also very important. In the first quarter, Fast's orders are increasing every month. April is expected to set a new high for a single month," said Yan Jianbo.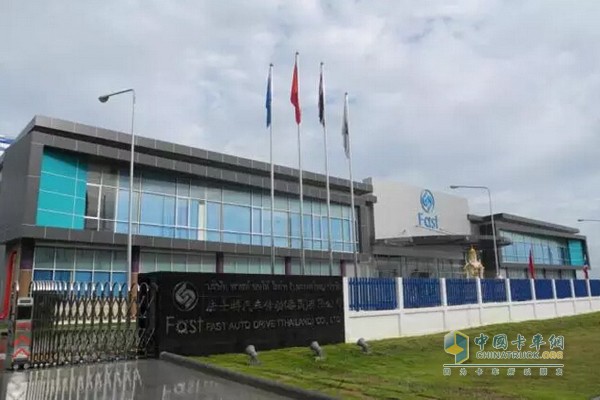 Fast
Fast's good performance proves the quality of its new product. Yan Jianbo said that reliable products will ensure Fast's future development. "In the first half of this year, sales of Fast will increase by 70%-80% year-on-year, and the annual target will exceed the expected target," he said.
Under the background of further intelligent, high-end, and networked commercial vehicles, the market has continuously increased the requirements of sensor technology, intelligent manufacturing, and informationization for parts and components companies. These conditions have been grasped by Faust. . "For example, Fast has mastered the core technology of hydraulic automatic transmissions. In the field of tractors in the port, Fast's products have been widely recognized by market users, and the price is more advantageous than foreign competitive products." Yan Jianbo Said, "For AMT transmissions, Fast is in the field of trucks, passenger cars, and new energy vehicles. It must be a trend in the future."
Rich product line to prepare for the future
Fast has not been satisfied with the results achieved so far, but is still moving toward higher goals. It is understood that the goal of Fast 2017 is that key products must be involved in various new platforms, such as AT transmissions, AMT transmissions, wheel reducers, hydraulic retarders, and so on. "In the new field, Fast does not pursue quantity, because new products always have a process of introduction. This is also the process that users accept. But I believe that the spark of the stars can pave the way." Yan Jianbo said.
According to the national plan for the new energy automobile industry, by 2025, there will be at least 5 million new energy vehicles in the country. Fast, as a representative manufacturer of transmission manufacturing, naturally cannot absent. Yan Jianbo said: "The new energy automobile market is very important to Fast. At this year's Shanghai Auto Show, we have new products on display: pure electric transmissions, hybrid transmissions and wheel reducers. Any kind of technical route The future may develop into the mainstream, so we must be prepared."
SINOTRUK HOWO / HOWO A7 Tipper Dump Truck
Both the technical department or sales staff, during the interview, China heavy staff sincerely revealed when their own hands to create high-end heavy truck is recognized by the market after the joy of love. But most of them are proud of, many other domestic manufacturers no batch assembly high-end configuration, is China heavy truck the first batch assembly listed and recognized.
1. HOWO A7/ Howo 4x2 Tipper Truck / Dump Truck
2. HOWO A7/ Howo 6x4 Tipper Truck / Dump Truck
3. HOWO A7/ Howo 8X4 Tipper Truck / Dump Truck
Howo Dump Truck,Howo Tipper Trucks,Sinotruk Tipper Truck,Sinotruk Dump Truck Chassis
SINOMICC INTERNATIONAL , https://www.rockstartyre.com