German, Royal world! "German" refers to the basis for the conduct and the code of conduct. The Germans, the "German, too" in "Book of Rites" is a thought-provoking word that has been praised by the world as a famous saying. Germans, too, have won the world and then defended the king's noble style.
The gentleman takes care of things. The foundation of Shaanqi's development and its vitality derives from its corporate culture with "Germany" as the core. It believes in: Germany wins the world, quality will make a difference. Shaanxi Auto's "German" culture is rich in content and profound. "Virtue" means quality, integrity, cohesion, and attraction.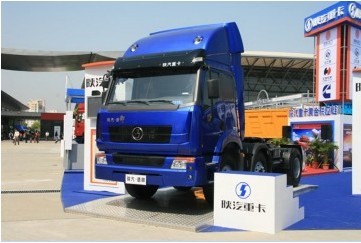 Shaanxi Auto Deer - the real domestic Steyr full upgrade product
Dejun heavy trucks, manufactured by Shaanxi Auto, are affiliated with China's third-generation heavy-duty truck products, which are derived from Steyr and beyond Steyr. They are the real Steyr upgrade products in China! It is Shaanxi Automobile's famous R&D institution in Italy, and it has long-term friendly cooperation with international famous companies such as MAN MAN, Cummins, Weichai Power, Austria AVL, and etc. It inherits the advantages of Steyr heavy-duty vehicles and absorbs mature technologies. In the past, three years ago, based on independent innovation, developed a new upgrade of Steyr with independent intellectual property rights. DeJun Heavy Trucks retains the traditional advantages of Steyr, and has made major breakthroughs in technological innovation. With its ultra-high cost-effective, mature and reliable technology, unparalleled fuel-saving advantages, it continues to create greater value for users.
Six upgrades of Deyu products
First, the cab was fully upgraded. The advanced one-off stamping molding and robot welding process has better sealing performance than other similar models. According to the ergonomic requirements of the design of the driver's cab interior and operating system, flexible and comfortable operation.
Second, reliability has been fully upgraded. After undergoing up to one million kilometers of assembly bench tests, different road conditions tests, and cold area hotspot tests, the newly upgraded Shanxi Electric Motors Royale Heavy Duty Card electrical system has clearly demonstrated its low failure rate and high reliability performance advantages.
Third, oil-saving comprehensive upgrade. The shape is designed according to the aerodynamic principle. The wind tunnel simulation test was completed in Italy. The low wind resistance design reduced the fuel consumption. The comprehensive optimization and improvement of the intake and exhaust system resulted in a reduction of intake and exhaust resistance by 46.57% and improved the engine working environment. Make diesel fully burned, fuel consumption is reduced; Weichai new WD615, WD12 series of fuel-efficient engines, Cummins ISM 11-liter electronically controlled engine, Fast multi-gear transmission, fuel-efficient up to 10% -15%.
Fourth, security has been fully upgraded. The cab is designed according to the European EEC standard. It adopts a unique frame structure and a high-strength skeleton. Through frontal impact, side impact, rear impact, and top pressure tests, the sturdy and robust cab makes drivers and drivers safer and greatly improves their safety. Sex; Weichai WEVB engine exhaust valve brake patented technology, brake efficiency increased by 55%, more secure.
Fifth, a comprehensive upgrade of comfort. The driver's seat is made of high-friction fabric, which will make the ride more smooth and comfortable on bumpy roads. The double-decker sleeper will ensure the driver can get enough rest during long-distance driving; at the same time, he can also choose other devices according to the driver's needs. Such as lockers.
Sixth, the dynamic upgrade. On the powertrain, Weichai's new WD615 and WD12 series of fuel-efficient engines and the Cummins ISM series all-electric high-horsepower engines are complemented by Hande axles, which have enabled Deyu to promote "fuel-efficient" with outstanding power performance. High economic efficiency practice."
The matured Steyr technology classics and the six upgrades are the perfect combination. Innovation and technology are the first choice for success! Degong Heavy Truck - the ultimate manifestation of the king of Shaanxi Automobile style!
Circular Packing,Expanded Graphite Gland Packing,Polypropylene Rope 4Mm
Shengquan Industrial Corporation Limited , http://www.hn-gasket.com