[China Agricultural Machinery Network Industry News]
After investigation, in the late stage of wheat maturity in 2016, some towns and towns in Lingbao City were affected by the rainy days, which caused wheat to partially sprout in the field and could not meet the national low acquisition requirements. In order to relieve the anxiety of netizens, the local grain storage center investigation team put forward two suggestions: First, separate the bud wheat and normal wheat separately to ensure that normal wheat can be sold. Second, actively help to contact the grain economy, negotiate reasonable prices, and strive to sell bud wheat as soon as possible.
"I am a farmer in Lingbao City, Sanmenxia, ​​Henan Province. I reflect that this year's harvest coincides with rainy days, which makes it impossible for wheat to meet national standards. It has been more than half a month since harvest. I hope to help coordinate and solve the urgent needs of farmers!" Recently, a netizen I gave a message to the secretary of the Henan Provincial Party Committee through the "Local Leadership Message Board" and hoped that the relevant departments would provide assistance to change the status of the newly-received wheat "no one cares about".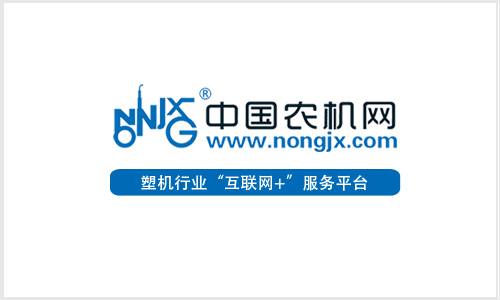 Rainy days lead to new harvest of wheat "no one cares about"

Due to the impact of heavy rainfall before, the food in many places is inevitably "accepted by the accumulation". In this context, many netizens have encountered the dilemma of "selling food hard". In order to safeguard the interests of farmers, all localities are also actively taking action to help everyone tide over the difficulties.
Some Anhui netizens posted on the Internet for help: "Wheat is not easy to sell, no one wants, there is no place to put it!" In response, the Dingyuan County Government responded that the county will effectively safeguard the acquisition order of the grain market and concentrate human and material resources. Financial resources, do our best to do a good job in wheat acquisition.
To further help netizens, Dingyuan County Grain Bureau and the netizens themselves contacted and helped them contact the acquisition site. In addition, in the reply, the food department of Dingyuan County plans to open up a green channel, implement on-site service, make an appointment to purchase, create convenience for farmers, and strive to open acquisitions and collect receivables.
Another Anhui netizen also reflected the difficulties faced by his family after the rainstorm. He hoped that the food subsidies could be sent out quickly. After understanding the situation, it was stated that since the certification of land rights registration in Huoshan County was not completed, it could only be determined on the basis of the second-round contracted area. Huoshan County held a special training meeting for this purpose, and asked the townships to report the verification statistics area in time.
Huoshan County Introduction: Due to the impact of heavy rainfall, the local towns and villages were seriously affected by the disaster, and the relevant departments were busy with flood control and disaster relief, which affected the progress of this work. At present, through the overtime work of various towns and towns, the subsidy funds have been issued in place on July 11 through the "one card".
When a netizen from Henan mentioned Xinxiang's wheat, he said three difficulties he faced: First, fewer people were acquired; second, the price was cheaper; third, there was a loan before.
It is understood that since the beginning of June, the weather in Xinxiang County has been abnormal, and the precipitation is significantly higher than normal. Wheat has not been harvested and returned to the warehouse. A large area of ​​wheat grain germination and germination on the ear have caused a significant decline in wheat yield and quality.
In the reply, Xinxiang County towns (towns, districts) issued relevant subsidy area publicity from May 25 to June 5, and the county's agricultural support protection subsidy publicity has no objection area of ​​322,000 mu, and the subsidy standard is 113.6 yuan/ mu. At present, all townships (towns, districts) have already imported relevant information on the farmer's planting area, account number, ID card, etc., and strive to release the benefits subsidy funds to farmers as soon as possible.
(Original title: Due to strong rainfall, the food is affected by the "linked" users posted for help.)
Centrifugal Pump beed used to transfer the thin liquid, like: water, diesel oil, fuel oil, gasoline etc. we have single stage centrifugal pump and multistage centrifugal pump. Multistage centrifugal pump is be used to transfer water, it's also be called boiler feed pump, pump have large flow rate and high head. single stage centrifugal pump have water pump and oil pump. CYZ series pumps is one kind of self priming centrifugal pump, it's can transporting diesel fuel oil, gasoline, kerosene etc light oil, also can be used tansport sea water, because pump have bronze imepller, it's both explosion-proof and seawater resistant. IS/ ISW/ ISG all horizonal and vertical single stage Centrifugal Water Pump, it's be used to transfer clean cool water and hot water, also can be used to transfer sea water. we also have one good product, it's high temperature Hot oil pump, this pump can be used to transfer high temperature reach to 350 degree hot oil. Simple structure, durable.
Centrifugal Pump
Centrifugal Pump,diesel Oil Centrifugal Pump,Circulating Centrifugal Pump,Stainless Steel Centrifugal Pump
Botou Honghai Pump Co.,Ltd , https://www.gearpump.nl